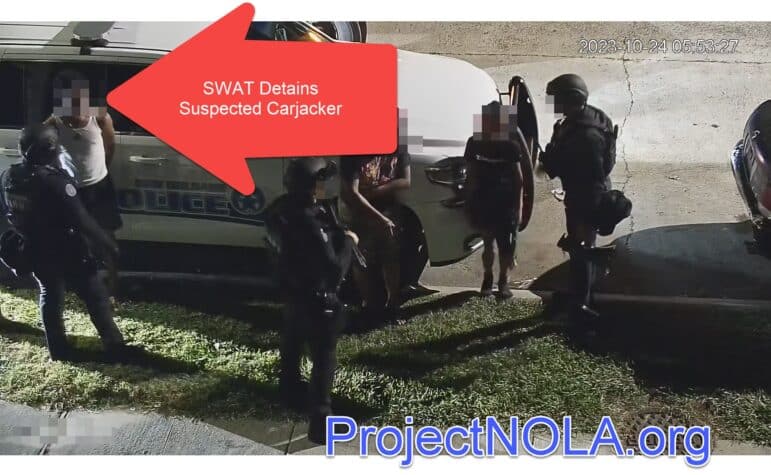 Police arrested an 18-year-old and 16-year-old in two armed carjackings that occurred Oct. 16, including the carjacking of District Attorney Jason Williams and his mother.
See photos from NOLA Project below showing the SWAT team's capture of the suspects.
Ahmad Seals, 18, and a male juvenile are suspects in the ongoing investigation of the carjackings committed within a 20-minute period in the Lower Garden District and Central City.
Williams was helping his mother, 78, into his Lincoln Navigator in the 1000 block of Race Street when two men approached and demanded the vehicle at gunpoint. Williams turned over the SUV but kept a tracking device to trace it.
A short time later in the 1800 block of Carondelet Street, a 22-year-old woman was carjacked by two armed men. They took off in her Honda Civic.
No injuries were reported in either carjacking, and both stolen vehicles were recovered the same night.
During their investigation, Sixth District detectives linked the two crimes. Project NOLA crime cameras assisted the NOPD, Louisiana State Police and Federal Bureau of Investigation with locating, tracking and identifying the suspects.
According to a Project NOLA press release, the nonprofit's involvement began before the Williams was carjacked. It alerted the NOPD that particular gang members were apparently involved in other recent crimes.
The detectives named Seals and the juvenile male as suspects and obtained arrest warrants.
Officers of the NOPD's Sixth and Second districts and Special Operations Division, along with the FBI and Louisiana State Police, executed multiple search warrants in connection with the investigation.
The searches occurred on Tuesday (Oct. 24) in New Orleans East. Both suspects were located Tuesday and arrested without incident.
The 16-year-old was booked on three counts of armed robbery with a firearm, one count of possessing a firearm as a juvenile and one count of possessing a handgun during the commission of a crime of violence.
Seals was arrested on three counts of being a principal to armed robberies. He remained jailed Wednesday (Oct. 25) on a $15,000 bond.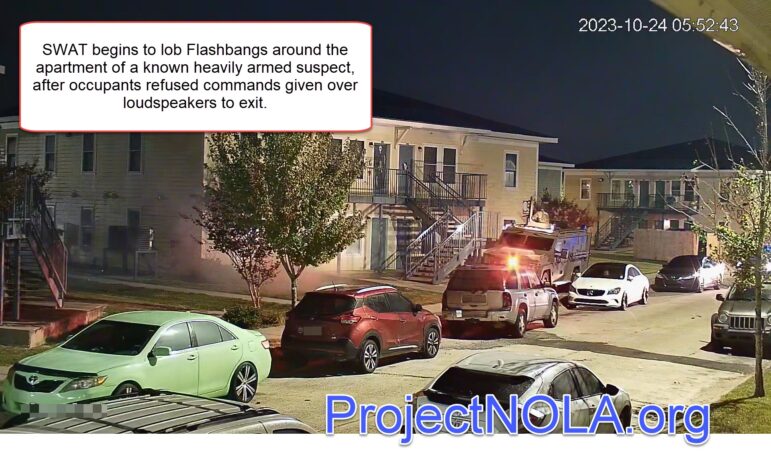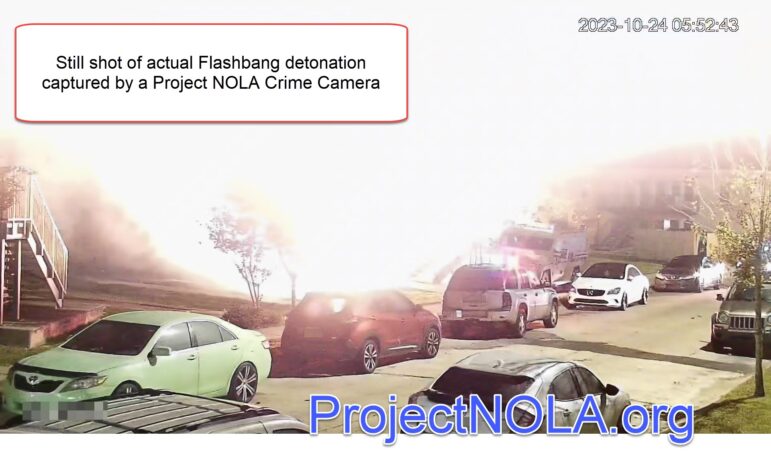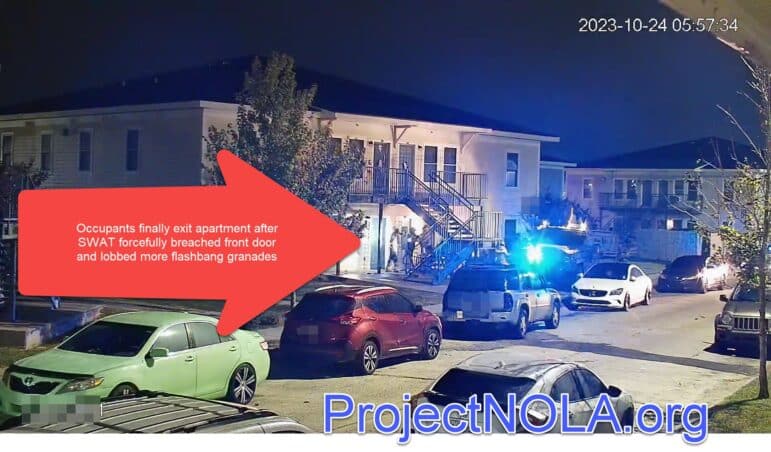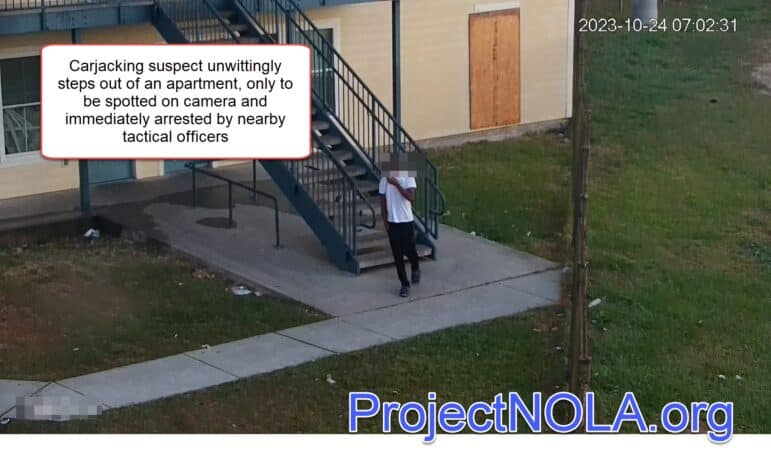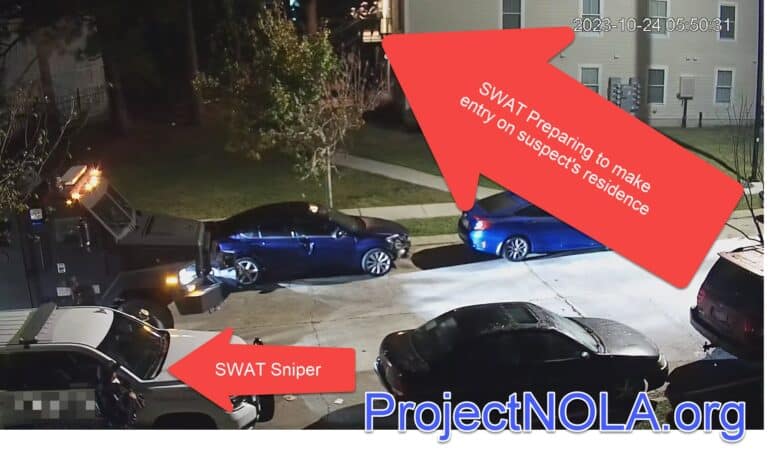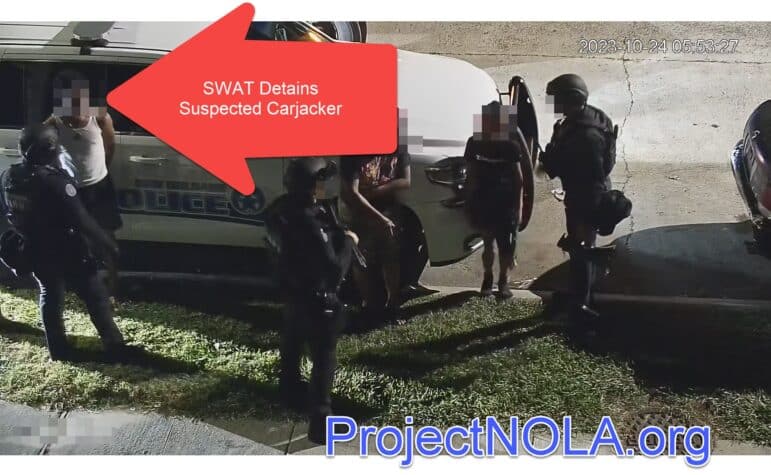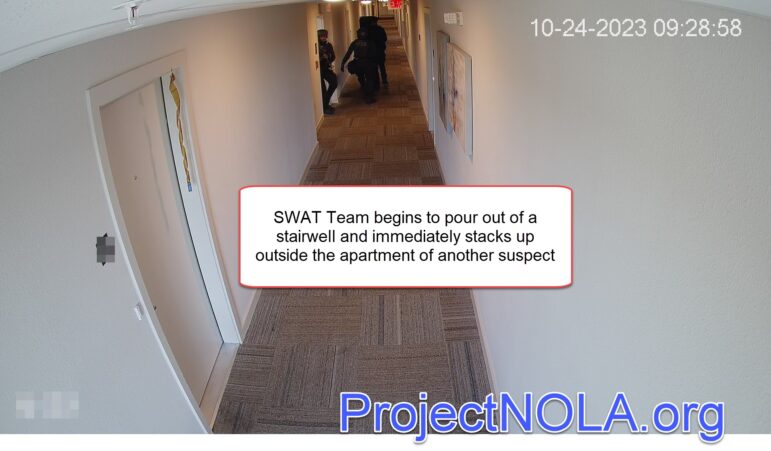 Investigation into these incidents remains active and ongoing. Anyone with additional information that can aid in this investigation is urged to contact NOPD Sixth District detectives at 504-658-6060 or to report information anonymously to Crimestoppers of Greater New Orleans at 504-822-1111 or toll-free at 1-877-903-STOP.