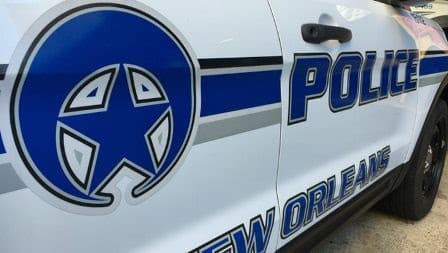 District Attorney Jason Williams and his mother were carjacked in the Lower Garden District on Monday night (Oct. 16), media reports state.
The New Orleans Police Department have linked that carjacking to another that occurred about half-hour later, stating they were likely committed by the same two men.
Williams was helping his 78-year-old mother into his car at about 10 p.m. when they were approached by two armed men demanding his vehicle. He complied, and one of the gunmen fled in his black Lincoln Navigator.
They did not get far, Williams later told reporters. He kept the key fob in his pocket.
At 10:30 p.m. in Central City, a 22-year-old woman was carjacked by two armed men. They approached her in 1800 block of Baronne Street and demanded her keys at gunpoint. The gunmen drove off in the victim's white Honda Civic.
Both the Lincoln and the Honda were later recovered.
Further details were not immediately available. Anyone with information is urged to call the NOPD Sixth District station at 504-658-6060 to speak to a detective, or Crimestoppers at 504-822-1111 to leave an anonymous tip that could be eligible for a cash reward. </em