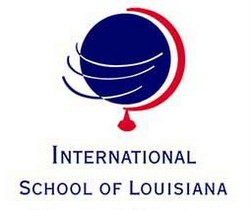 The International School of Louisiana is discussion a possible partnership with the University of New Orleans to host some of the school's elementary-grade classes.
Principal Melanie Tennyson said that she met with the assistant vice president of International Studies at the university last week to discuss the potential partnership in hopes of the university holding classes for some of the school's lower grades in the future.
"She got very excited about the idea of partnering with ISL," Tennyson said.
Tennyson said that plans are in the early stages, but will continue to move forward.
"We're going to see that through and see where that goes in terms of the future," Tennyson said.
ISL board members also discussed a new policy by the Board of Elementary and Secondary Education to require all Type 2 Charter Schools to offer free daily transportation to and from school.
According to Tennyson, the International School will have to provide a transportation plan for students who live outside of a one-mile radius of the school within Orleans Parish, since that is where the school resides. According to the policy, Type 2 charter schools must offer transportation no later than the beginning of the 2018-2019 school year.
Tennyson said that she does not know what the school's plan will be just yet.
"We will have to provide some sort of transportation, whether its collection points, RTA tokens," Tennyson said.
"We're not sure what we will do or what that will look like," Tennyson said.
Tennyson said that she is already in talks with the Louisiana Association of Public Charter Schools about the policy.
"They will give us more information as time goes by about what our options are and how we can serve the needs of our students," Tennyson said.
Dominique Wilson, president of the school's board of trustees, said that she finds it a little unfair that the policy does not require all of the five types of charter schools to begin offering transportation.
"If they are going to hold Type 2 charter schools accountable to provide transportation, they should do it across the board," Wilson said.
If more charter schools abided by the policy, those schools could possibly share services, Wilson said.
Tennyson said that she would be open to sharing transportation services with other schools, but said that the school is already behind others in not offering services already.
"We are in the minority," Tennyson said.