We're ringing the alarm that the new school year has started!
Exciting times are ahead as we invite you to a special meet & greet with the new principal of Eleanor McMain Secondary School, Dr. Melanie Moore.
All alumni, community members, and parents are invited to join us to welcome Dr. Moore and learn more about this new era of learning & growth.
Join us on Wednesday, Aug. 16, 2023 at 5 p.m.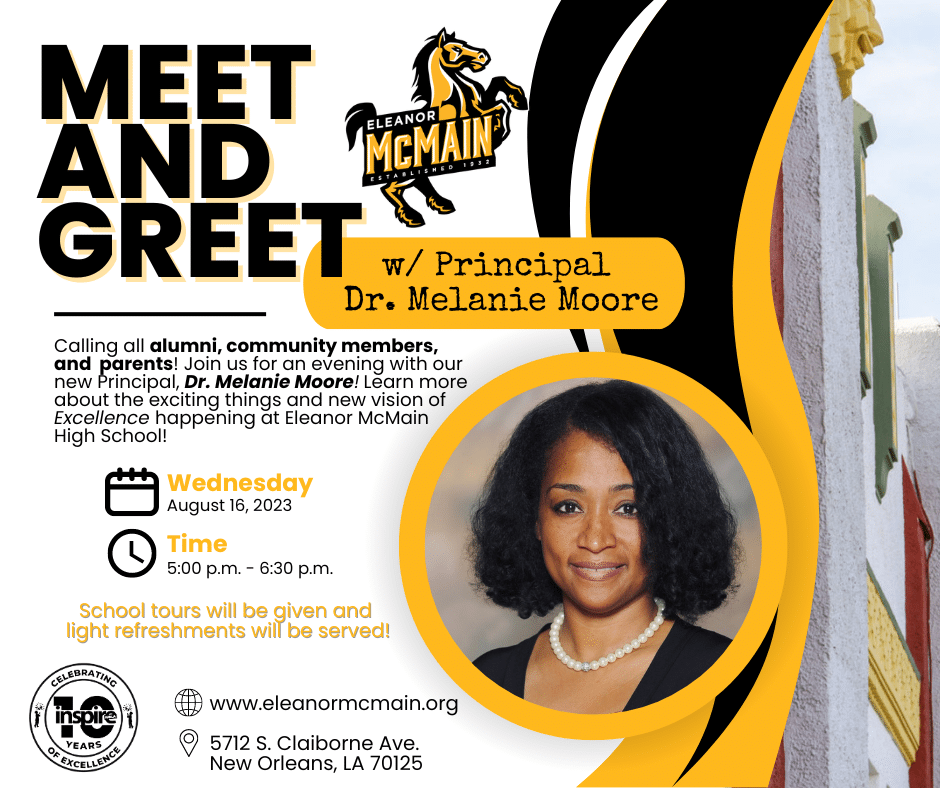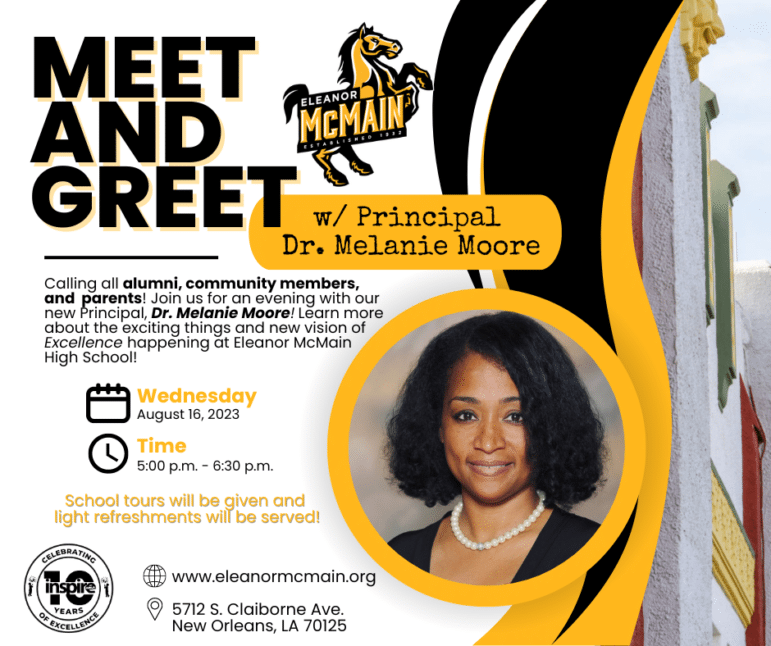 About InspireNOLA Charter Schools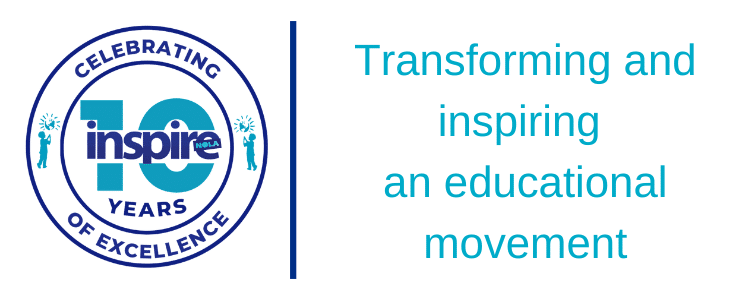 Founded in 2013, InspireNOLA Charter Schools operates a network of seven public charter schools in New Orleans, including Alice M. Harte Charter School, Andrew H. Wilson Charter School, Dwight D. Eisenhower Charter School, Pierre A. Capdau S.T.E.A.M School, Edna Karr High School, Eleanor McMain Secondary School, and McDonogh 35 Senior High School. InspireNOLA currently serves more than 5,800 students in prekindergarten through 12th grade.