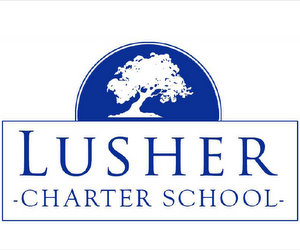 A city planning hearing on an Irish Channel corner store, the final meeting of the year for the Lusher Charter School board and an arts forum sponsored by a Congressman are among the meetings and events of interest on deck in Uptown New Orleans.
On Monday, U.S. Rep. Cedric Richmond is hosting a reception for the Congressional arts competition and a forum on the arts at the George and Leah McKenna Museum of African-American Art. Also on Monday, the Lusher Charter School governing board will hold its final scheduled meeting for the academic year.
The planning commission meeting Tuesday includes a request to reopen a corner store at 548 Jackson Avenue as a sandwich shop, which received the support of the Irish Channel Neighborhood Association earlier this year despite neighbors' misgivings about loitering and crime around the store in the past. Also at Tuesday's meeting, the St. Henry Roman Catholic Church is seeking "a conditional use to permit a commercial child care center" at 812 Gen. Pershing St., according to the agenda.
For a details and links on these and other events, see our full calendar listings below.
Monday
Tuesday
Crescent City Farmers' Market (Uptown). 9 a.m. – 1 p.m. (weekly), Tulane Square, corner of Leake and Broadway.
City Council Economic Development committee update on hurricane protection. 10 a.m., City Council chamber, 1300 Perdido Street, 1st Floor.
Story Time at Latter Library. 10:30 a.m., Latter Library, 5120 St Charles
New Parenting Group. 10:30 a.m. (weekly), Uptown Parenting Center, 938 Calhoun St.
Hollygrove Farmers Market. 12-6 p.m., 8301 Olive Street
City Planning Commission. Agenda includes child-care center at St. Henry Catholic Church and Irish Channel corner store. 1:30 p.m., City Council chambers, 1300 Perdido St.
Katie Crouch discusses and signs "The Magnolia League" and "Men and Dogs." 5:30 p.m., Octavia Books, 513 Octavia Street.