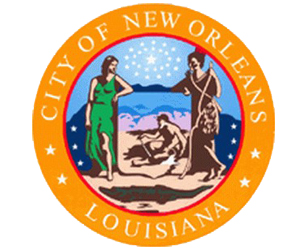 The City Council meeting scheduled for 10 a.m. Thursday includes a request by the operators of the Fuel N' Mart at 4140 South Claiborne to continue selling alcoholic beverages for off-premises consumption after an ownership change.
This request, recommended for approval by the City Planning Commission, may lead to some spring cleaning around the property, according to an email from Councilwoman Stacy Head's office to Claiborne area residents.
We are in receipt of a moratorium appeal for the Gas Station located @ 4140 S. Claiborne (bounded by Willow, Milan, & General Taylor). This Gas Station (Fuel N' Mart) currently sells alcohol (for consumption off premises), but the applicant is requesting to transfer the existing alcoholic beverage license to a new owner, which necessitates a Moratorium Appeal (under the parameters of the Moratorium – transfers are subject to the appeals process). Thus, this request is for the continuation of existing alcohol sales.

City Planning recommended approval, based on the fact that this location has been selling alcohol, and because City Planning saw the request as an opportunity for beautification of the property via provisos. Currently, City Planning recommended the following:

1) Requirement of a litter Abatement Program;
2) Prohibition of alcohol signage on the exterior of the property;
3) Placing of a 6 ft opaque fence along Willow Street;
4) Submit a landscaping plan – providing landscaping @ the corner of Milan & S. Claiborne. Also, the closure of the curb cut located on Milan Street @ the corner of S. Claiborne & providing landscaping w/ trees/shrubs.

If the community is inclined to support the request – additional, or stricter provisos can be crafted.
The meeting, held at City Hall at 1300 Perdido Street, will be broadcast over public-access TV and streamed live from the council website.