By Jeanne D'Arcy, Uptown Messenger
More than four decades after its release, Uptown musician Kate Fagan's "I Don't Wanna Be Too Cool" and Fagan herself have caught the public's attention. 
When she recorded "I Don't Wanna Be Too Cool" (Side B: "Waiting for the Crisis") in 1979, the singer-songwriter was making waves in the Chicago punk rock scene. Fagan hustled for exposure — printing and distributing fliers, calling radio station DJs — but never gained much traction beyond her ardent fan base. 
With her punk days behind her, Fagan had been living in New Orleans for nearly 10 years when a New York City number popped up on her phone. She picked up, thinking it could be an old friend, and found herself talking to a record producer from the Omnian Music Group in Brooklyn.
They wanted to reissue the single on their new rerelease label Manufactured Recordings. The producer told Fagan: "I want you to be our first project."
Fagan still had the original recording. It was re-released as a collector's "white album" on vinyl and CD as well as digitally. "The record company has marketed this, and gotten me great placement," Fagan said. "The response has been stunning." On Spotify alone, it has 750,000 hits and counting.
Fagan — known locally by her married name, Kate Burgun – also caught the attention of writer Jen B. Larson, who featured her in her recent Hit Girls: Women of Punk in the USA, 1975-1983. 
Larson said she narrowed down the list of bands with women in leadership roles from all over the world to those who were influential and who Larson could access in some way. Calling Fagan's work "timeless," Larson added: "Kate's '80s ska band Heavy Manners is respected and well-known, especially in Chicago. When I first heard her solo work around 2017 — particularly the song 'Too Cool' – I thought I had uncovered a gem." 
The author and Fagan appeared at Octavia Books in April, speaking to what co-owner Tom Lowenburg of Octavia Books called "an enthusiastic crowd." 
Fagan wrote "I Don't Wanna Be Too Cool" after moving to Chicago from New York City in the late 1970s. "The idea of 'cool' seemed shallow to me — cheap, store-bought, and manipulated," she said.
Fagan found the authenticity she was searching for in Chicago's punk scene, which inspired her to buy a cheap bass guitar and begin writing songs.
A rock opera, "The Kissing Concept," a love story set in the 1970s New York club scene, followed "Too Cool." A live show sold out, but the demo never got any traction.
So she offered those six songs to the Omnian Music Group as well. In February, Fagan went to the NOLA Recording Studio to re-mix and re-master everything, and the record company included the "Kissing Concept" songs on the album.
While building her music career in Chicago, she became versed in the business aspects of the music industry — and received financing for a single 45 rpm record of "Too Cool" and "Waiting for the Crisis" — through a temporary corporate job.
Fagan was gigging and tending bar at a couple of music venues when she joined BB Spin —"The media referred to us as 'Chicago's first punk band'" — as a vocalist. A highlight of her tenure with BB Spin was opening for The Ramones. 
She left to co-found the ska band Heavy Manners, which sold out clubs, produced concert series, and innovated one of the first underage shows in the early evenings.
By the time that band broke up, she was working for the Chicago Academy for the Arts high school. "The faculty encouraged me to continue studying music and voice," she said. "I learned how to expand my range, which my vocal coach thought resembled those of Linda Ronstadt and Patsy Cline. That gave me the idea to create a Patsy Cline show, and I had a weekly gig, called 'Torch and Twang' at the Blue Room."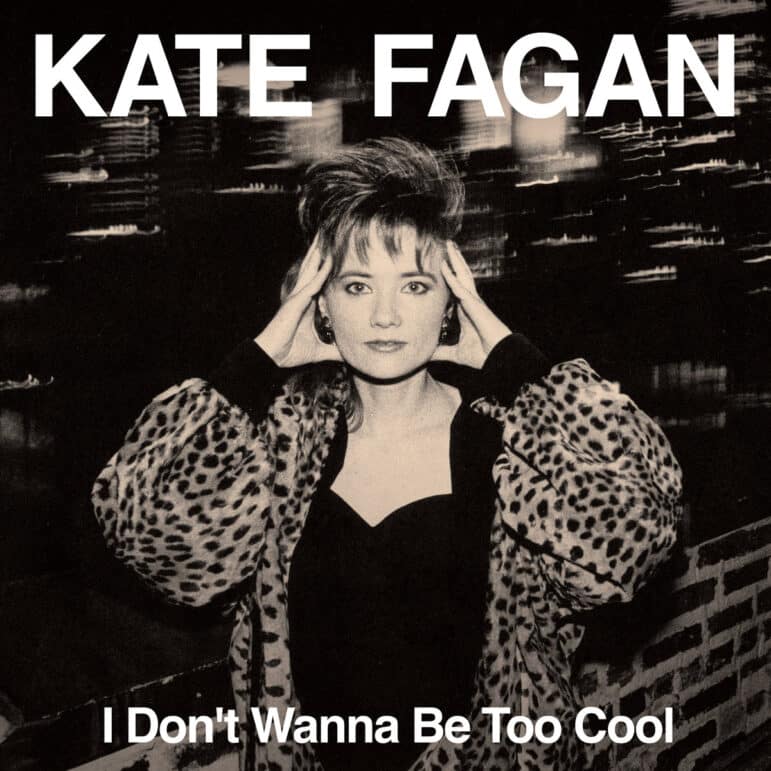 Then one day Fagan realized she had been in the music business for 20 years and had never finished college. So she followed her husband, Bruce Burgun, to his new job as a theater professor at Indiana University and took the opportunity to get her degree.
She was still involved with music — singing, producing AIDS benefits and starting a chapter Camp for Girls of Rock 'n' Roll in Bloomington. She also worked as the vocal and band coach at Girls Rock! Chicago. "Teaching songwriting was so gratifying," said Fagan, "and I also recorded the girls' music."
After a dozen years or so years of coming to the New Orleans Jazz & Heritage Festival, the couple relocated to New Orleans in 2013, when Burgun retired from the university. Drawn to the city by the live music, she said they had grown to love the culture as well. "After Katrina, I wanted to be part of the rebirth," she said.
She and Burgan chose to live Uptown for the easy access to Magazine Street and Carnival parades. "Because I love nature, too, I live near Audubon Park and the river, where I can walk my dog and ride my bike," she said.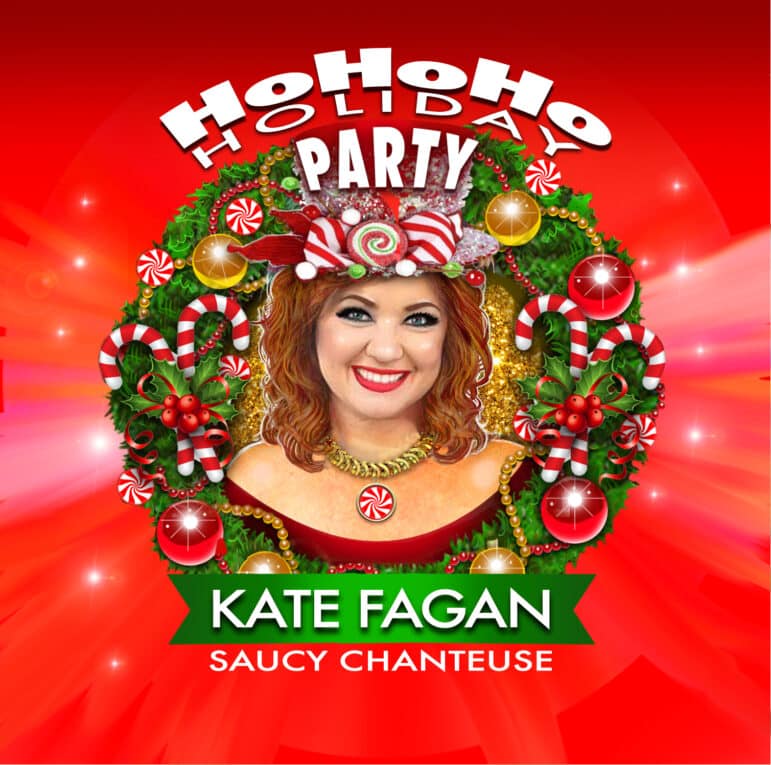 In New Orleans, she produces two holiday shows, one scary and one merry, that provide a showcase for her musical talents as the lead chanteuse. Around Halloween, she presents the Witchin' Ball, a themed costume party with a frightful set list. 
In December, her HoHoHo Show offers offers a sassy and saucy take on the holiday, with a bit of burlesque along her renditions of Christmas songs "in the tradition of the blues innuendo."
The show is such a success that Fagan released the "HoHoHo Holiday Party" CD in December 2021 to lift pandemic-weary spirits. She is joined on the album by local musicians including Wendell Brunious, Josh Paxton and Tom Hook. 
Fagan continues to return to Chicago for Heavy Manners reunion concerts, where her original fans are now joined by younger audiences interested in the intersection of indie music and ska.
In addition to her website, Fagan can be found on Instagram, 
Twitter and TikTok. 
Managing editor Katherine Hart contributed to this story.