Magazine Street winds itself along the river down the center of old New Orleans from the French Quarter to Audubon Park.
It's our Main Street. It is also our restaurant row.
Along its corridor, diners can explore our unique local culinary styles and culture, and experience both regional and international food.
What makes this plethora of restaurants unique is their individuality. Each is a small business with a chef, a menu and a soul. Our restaurants, big and small, represent the histories, tastes, and dreams of the owners and chefs.
New Orleans needs fast food on its hallowed culinary ground as much as it needs Roux canned in Albuquerque. A street that leads us from lunch at Bistro Daisy to dinner at Coquette doesn't require a national chain with, at best, an unpalatable reputation. It is easy to understand why a fast food chain would want to be on Magazine Street. It is equally unconscionable that it would be supported.
New Orleans already has a damn good Mexican/Burrito joint in the Lower Garden District's Juan's Flying Burrito—Juan's is now also further Uptown, with both locations on Magazine Street. Broadmoor's own Felipe's Mexican Taqueria has already cornered the local production line Burrito market. I choose to ignore Izzo's.
For palates seeking a variety of Mexican menus, we have the upscale Mayas in the LGD on the same block as Juan's featuring chefs who have lived and trained in Mexico. Taqueria Corona, an Uptown staple of authentic Hispanic food and their enormous California burritos, have been on Magazine Street for over two decades.
Rum House offers gourmet tacos encompassing all manner of Caribbean and Hispanic flavors. There is also Araña, and its full menu closer to Louisiana, but both are on Magazine. Del Fuego Taqueria, whose chef trained at Commander's Palace, is on Magazine just off Napoleon.
Further Uptown, Tchoupitoulas gives us the Anthony Bourdain-approved Taceaux Loceaux, a taco food-truck whose schedule is worth the wait and earns its following. The excellent Casa Borrega provides the perfect guacamole and a reason to explore the new restaurant scene on Oretha Castle Haley. El Gato Negro in the French Market offers the most sublime of Mexican cocktails in their fresh Pineapple Cilantro margaritas. All of the above Hispanic influenced eateries are less than fifteen minutes apart.
Magazine has been lined with unique fine dining for eons. On the casual side, local Poboy shops and famous neighborhood restaurants have proliferated since the turn of the century.
Current Magazine Street choices include Memphis BBQ, Hawaiian Poke, Thai, Italian, Columbian, Vietnamese, Chinese, Ethiopian, Indian, Gourmet Donuts, Snowballs, Craft Cocktails, Low Country Classics, Burgers, Tapas, a first class Steakhouse, and an International Beer Pub.
Among the affordable options, Imperial Woodpecker Sno-Balls, Tal's Hummus, and Dat Dog, respectively, offer gourmet house-made Cardamom snowballs, Slovenian Sausage "Hot Dogs," and authentic Israeli Burrekas. What they also offer is great taste with quality ingredients and unique menus on the lower price end.
My latest quick lunch grabs on Magazine included an Eggplant and Hummus Pita from Tal's (an Israeli culinary institute trained chef), a Shrimp Poboy from Guy's (an institution), and a Duck Sausage topped with heaping Crawfish Étouffée from Dat Dog (explanation not required).
Magazine's Shaya was lauded as the best restaurant in America by Esquire. A few blocks over, Turkey and the Wolf was named the No. 1 new restaurant in America by Bon Apetit only this week.
Do New Orleanians want fast food on Magazine? No.
It's a matter of taste.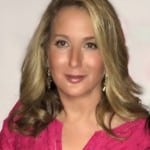 Kristine Froeba is a fourth generation Uptown girl whose varied background includes food and travel writing, celebrity ghost writing, public relations, social media management, fundraising, preservationist, reluctant tabloid hack, and litigation specialist. She describes herself as part foodie, part writer, part historian, historic renovation zealot, and full time dabbler.