By Kristine Froeba, Uptown Messenger
Our New Orleans elders and those who respect the old guard serve oyster dressing with their roast turkey. I wouldn't dream of Thanksgiving without it. However, an influx of newcomers might be changing the menu.
In old New Orleans, as in the present, gumbo, turtle soup or oyster soup is served first, followed by the roast turkey and oyster dressing. A myriad of dishes follow, but another expected dish is rice dressing. Modern times brought yam bakes, bread stuffings and mac 'n' cheese to the city's tables.
Some families serve all of the above, plus the de rigueur mirliton dressing. Also, eggplant dressing, made with locally invented Progresso bread crumbs, is a nod to our Italian heritage.
Steen cane syrup-laden sweet potatoes with a praline topping is also a must. (Mini marshmallows are reserved for children, and I refuse to describe any New Orleans dish as a casserole).
It may surprise newer New Orleanians, but most families also serve long-grain white rice with their turkey. Rice and gravy is about as old-school Creole as you can get. Petit pois, too.
Many New Orleanians never leave mac 'n' cheese off the table. Rectangular pans of long or short macaroni with eggs whisked right into the butter, milk and cheese create a fluffy yet dense soufflé. The dish likely sits next to highly seasoned chicken liver and pork rice dressing, aka dirty rice, and Creole green beans stewed with tomatoes and ham.
Family culinary traditions rule most Thanksgiving tables, perhaps more strongly in New Orleans. Here, menus inspire passion and debate but always inclusion. When in doubt, add another dish to the sideboard.
Our city's demographics have changed post-Katrina. If you're a legacy New Orleanian, you may have recently added potatoes for mashing to your grocery list — it's doubtful, but it's possible.
If you're new to the city, you may have incorporated some of Louisiana's Black, Creole and Cajun culinary traditions into your family's holiday menus. Perhaps you've eyed the mysterious green mirlitons at Breaux Mart, wondering what to do with them. (I suggest the stuffed mirliton recipe in Leon Soniat Jr.'s iconic cookbook, La Bouche Creole II.)
Once, as a student, I committed heresy and served roasted-garlic mashed potatoes at Thanksgiving (along with the proper dressings). The matriarchs were aghast, but times have changed. If potatoes are to be served, I recommend using white pepper, a few heads of puréed roasted garlic, and a substitution of heavy whipping cream for milk.
For the purists and the newly curious, there is the historically authentic New Orleans Creole Oyster Dressing:
Authentic Creole Oyster Dressing
Below is a recipe prepared successfully for over a century. I recorded it at the elbow of my Irish Channel cousin Velma, then aged 93, post-Katrina. It was her mother's recipe from the 1800s. My great-grandmother's oyster dressing, also unchanged for 100-plus years, includes the addition of finely minced ground beef.
2/3 stick butter
1 pint oysters (20-25 small oysters)
1 tbsp. virgin olive oil
1 cup celery, chopped
1 cup green bell pepper, chopped
1 ½ cups yellow onion, finely chopped
2 tbsps. parsley
1 clove garlic, minced (optional)
1 tsp. low-salt Cajun seasoning
Reserved oyster liquid (request extra oyster liquid if possible; if unavailable, use chicken broth to moisten)
3-4 cups day-old French bread, torn small
1 egg slightly beaten
1 bay leaf
Salt to taste
Black pepper to taste
1/8 tsp. dried basil or a tablespoon chopped fresh
1/4 tsp. finely ground dried sage
1/8 tsp. dried thyme or a tablespoon chopped fresh
Bread crumbs
1/4 cup melted butter
Start by buttering 6-8 ramekins or a 2-quart casserole dish. Put aside. Preheat oven to 350°.
Drain the oysters, reserving every precious drop of the oyster liquid. Cut oysters in half if large.
Sauté the trinity (bell pepper, onions and celery) with cayenne and salt in butter and olive oil over medium heat until soft.
Add the parsley and sauté for another minute. Add minced garlic and a teaspoon of low-salt Cajun seasoning toward the end for a more modern New Orleans taste.
Add all of the oyster liquid and stir on low heat for another 4 minutes. Add the oysters, stirring gently with a wooden spoon until the oysters barely begin to curl. Watch carefully and do not thoroughly cook the oysters. They will continue to cook in the oven.
Remove from the stove. Slowly add the torn bread and remaining seasonings (add fresh herbs last), and the egg.
Fold dressing mixture into the dish or dishes, then lightly sprinkle with seasoned breadcrumbs and dot with butter.
Bake in a 350° oven 20 minutes if using ramekins. If you use a casserole dish, bake for an extra 5 to 10 minutes. Serve hot.
Those who want to try the dish without cooking can order oyster dressing at Langenstein's. Their version is closest to the Creole original (add a dusting of Progresso bread crumbs and a few slivers of butter on top before baking).
Joyeuse action de grâce tous — Happy Thanksgiving to all!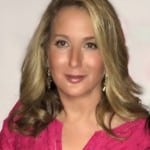 Kristine Froeba is a fourth generation Uptown girl whose varied background includes food and travel writing, celebrity ghost writing, public relations, social media management, fundraising, preservationist, reluctant tabloid hack and litigation specialist. She describes herself as part foodie, part writer, part historian, historic renovation zealot and full-time dabbler.