New Orleans' Restaurant Week has only two days and nights left to enjoy. September is one of the slowest months of the year for restaurateurs, but it's an excellent opportunity for locals to experience new chefs and new menus from old favorites.
Celebrating its eighth year, Restaurant Week New Orleans offers a line-up of restaurants with innovative menus at discounted prices. The week, a brainchild of the Louisiana Restaurant Association in partnership with New Orleans & Company, runs through Sunday, September 16.
"In New Orleans, dining out is many things—a celebration, a sport, an adventure and above all else, a necessity. Locals play a vital role in supporting our restaurants, the culinary talent behind them and celebrating the way of life for which New Orleans is widely known," per the event's webpage.
I think most New Orleanians would have to agree with this sentiment. As we know all too well, before one meal arrives, we're comparing it to our last meal, our next meal, our last visit to the restaurant in which we're dining, or the next restaurant we're planning to try.
An example of one of the special menus can be found at Chef Greg Sonnier's new local favorite Gabrielle. Their $39 three-course limited run menu features choices of: Fried Eggplant with Lobster Thermidor Sauce or a Seared Duck Liver with Carmelized Onions atop Cinnamon Toast and Cherry Jam, or a Simanim Beet Salad appetizer; followed by either Basil and Lime Crusted Gulf Fish with Shrimp Okra Stew or Paneed Turkey in Satsuma Mustard Sauce; then the choice of either a Pear Tart and Caramel Sauce, Chocolate Pudding Cake, or Bourbon Milk Punch and Cookie for dessert.
Consider what's left of the week as a chance to add a few new places to your repertoire without breaking the bank. Participating restaurants have created special two and three-course lunch menus for $20 or under and three-course dinner menus for $39 or less and even three-course brunch menus for $39 or under.
The campaign is city-wide, but some Uptown and Garden District participants include: Avo, Bar Frances, Gautreau's, Audubon Clubhouse, Boucherie, Brigstens, Charlie's Steakhouse, DTB, Patois, Red Dog Diner, Upperline, Reginelli's, Cavan, Commander's Palace, Gris-Gris, Emeril's Domenico, La Petite Grocery, and The Rum House. Outside of the Uptown area, but worth a visit, are Gabrielle, Maypop, Public Service, and numerous others.
For a full list of restaurants, menus, times, and prices, see coolinaryneworleans.com.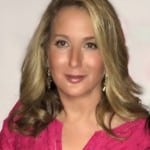 Kristine Froeba is a fourth generation Uptown girl whose varied background includes food and travel writing, celebrity ghost writing, public relations, social media management, fundraising, preservationist, reluctant tabloid hack, and litigation specialist. She describes herself as part foodie, part writer, part historian, historic renovation zealot, and full time dabbler.