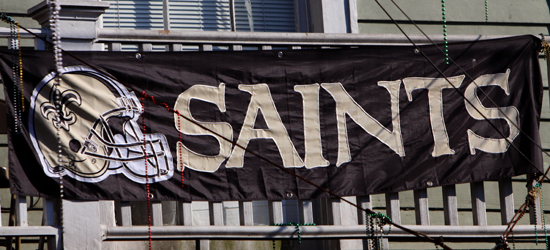 As the Saints make their way through the postseason, we want to know the best places in Uptown New Orleans to cheer them on.
All season, UptownMessenger.com has covered their games at some of the great Uptown neighborhood bars. We're doubling down for the playoffs, shooting the first and second halves in two different locations, but we're looking for suggestions on where to go.
Should we return to some of the locations we've already been? Do you have a favorite we've missed?
Let us know. Leave us a suggestion in the comments below, post your reply on our Facebook page, or email Robert Morris at rmorris@NolaMessenger.com.
(Uptown bar owners – if you're hosting a special event for the playoffs, please let us know that as well. We'll be rounding up a list of viewing parties later in the week.)