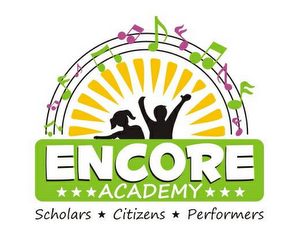 ENCORE Academy expects to grow both its elementary and middle school enrollment next year, even as it prepares its students for the first year of state testing to determine the school's performance score.
The school currently has about 200 students in nine classrooms: one section of pre-kindergarten, two sections each of kindergarten, first and second grades, and one section each of third and fifth grade. Next year, the school plans to add another section of third grade for this year's second grades, and to have a fourth grade for the first time. By filling a few remaining vacancies, enrollment next year should be around 260 students, school leader Terri L. Smith said at a board meeting Tuesday night.
Enrollment has already begun, and kindergarten still has about a dozen unfilled seats, according to numbers Smith shared with the board. Otherwise, between applications already received and those expected to return, only a handful of vacancies are expected in each grade level, and more than enough applications have already been received for the school's 20 pre-kindergarten seats.
"We could almost fill our pre-K with siblings," Smith said.
The school is not recruiting for a fifth grade next year, though it might create one if enough parents requested it, and several applications have already been received. Smith says that "getting the culture right" with those older students has been one of the school's major challenges in its inaugural year, and that administrators finally decided to split the 27 students into two sections, to focus more on individualized instruction (Smith herself is teaching a section of math to them while the school recruits another teaching assistant). That change has been well-received by both the students and the teachers, Smith said, but it is not a process she is eager to repeat again.
The older students pose another challenge to the school, as the third and fifth grade students will participate in state testing this spring that will determine the school's performance score — and, in part, its reputation in the eyes of the public — even though they have been ENCORE students for less than a full year. Internal testing data shows that about half of the students in both of those grades are still struggling with reading and math, and Smith said the teachers are providing as much individualized instruction as possible to those students before the testing begins.
Tuesday night's meeting was brief, but to read our live coverage of it, see below.