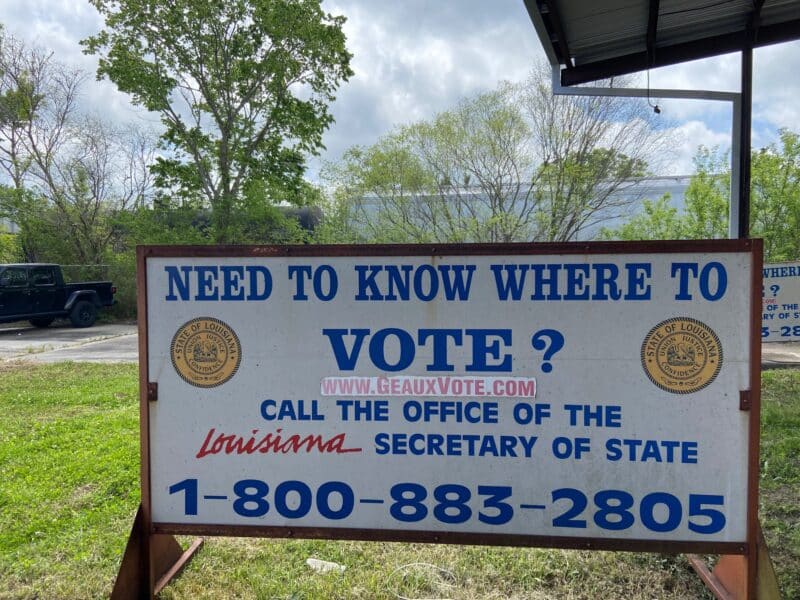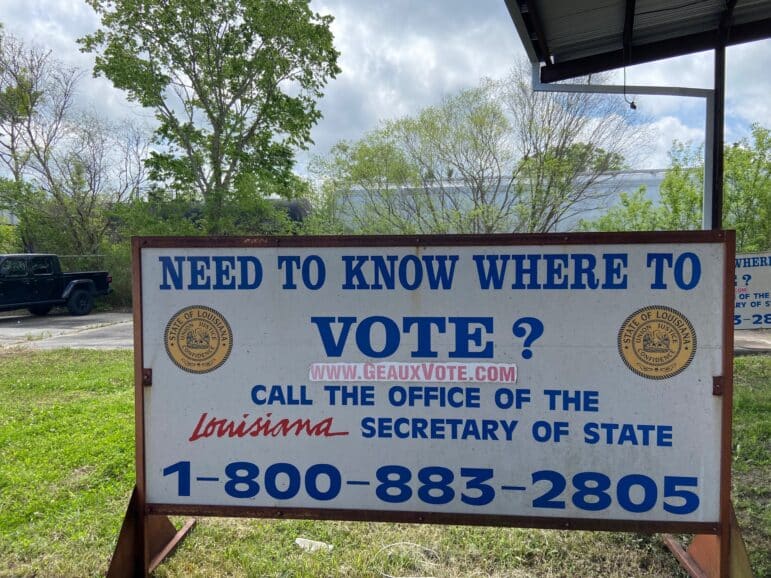 Judge Monique Barial is ready to move up. For almost 10 years, she has handled family-law cases at Orleans Parish Civil District Court Division H, Domestic Section 2.  A graduate of Xavier University and the Southern University Law Center and a former attorney adviser for the U.S. Small Business Administration, Barial believes that she is well-prepared to take on new judicial challenges beyond the domestic arena. She recently announced her candidacy for the open seat in Division D previously held by Judge Nakisha Ervin Knott, who was elected to the Fourth Circuit Court of Appeal. Barial is one of the dozens of candidates who will begin qualifying next Tuesday (Aug. 8), for judicial, legislative, regional and statewide offices. Qualifying ends Thursday, Aug. 10.  
The race for governor to replace the term-limited John Bel Edwards is, of course, foremost on voters' minds. With a huge lead in the polls and in fundraising, Attorney General Jeff Landry may be hard to beat. That's won't stop numerous Republicans, one Independent, and Democrat Shawn Wilson from throwing their hats in the ring. 
Though Edwards is currently the only Democratic statewide office holder, other Democrats are entering the statewide races. They include Willie Jones, who is making his second bid for lieutenant governor against incumbent Billy Nungesser, and Gwen Collins-Greenup, who ran unsuccessfully for secretary of state for years ago. In this round, Collins-Greenup will compete against a large Republican field, including Public Service Commissioner Mike Francis, grocery store owner Brandon Trosclair, House Speaker Clay Schexnayder and state Rep. Nancy Landry, who worked for current Secretary of State Kyle Ardoin. The embattled Ardoin smartly chose not to run for re-election. Finally, Lake Charles financial adviser Dustin Granger, a lifelong Democrat, will qualify for state treasurer against physician John Fleming, a former member of Congress from north Louisiana and former White House deputy chief of staff in the Trump administration. 
Democrat Eric Jones, an educational consultant and member of the Industrial Development Board and the Downtown Development District, is seeking an open seat on the Board of Elementary and Secondary Education (BESE). Jones previously ran for the Orleans Parish School Board and is a member of the Orleans Parish Democratic Executive Committee.
Other judicial candidates who will be qualifying next week include First City Court Judge Veronica Henry, who will be running for the Division G seat on the Civil District Court that Judge Robin Giarrusso recently retired from, and attorney Elroy James, who is seeking a seat at First City Court Section B that was vacated by Judge Marissa Hutabarat when she was elected to Civil District Court. 
Every legislator is up for re-election. None has served a shorter time than state Rep. Alonzo Knox, who filled the House District 93 vacancy left by Royce Duplessis when he was elected to the state Senate late last year. Knox is expected to draw an opponent. 
Another legislative race that may be worth watching is the District 91 title bout between state Rep. Mandie Landry and newcomer Madison O'Malley, both daughters of labor union members. Ed Carlson, the director of Odyssey House, is also considering the race. Expect the boxing gloves to come out in this fight. O'Malley came out swinging early and painted Landry as a traitor to Democrats when she briefly exited the party in a protest over endorsements. Landry is now punching back with a new poll that says 83% of the district's voters who have already selected a candidate would re-elect her. Landry's poll also makes claims that O'Malley hasn't paid her dues to the district's voters, only having moved into its boundaries in November 2022 and declared her candidacy several months later. Landry was born on the West Bank, while O'Malley hails from Cleveland, Ohio. 
An unconfirmed report has former state Sen. Jon Johnson challenging state Rep. Candace Newell in District 99. The other hot contest will be between attorney Shaun Mena and retired Air Force Col. Tammy Savoie in the new District 23, which includes Mid-City, Gert Town and Carrollton. The seat was previously held by Kenny Cox, who lives in Natchitoches. Both candidates have been hitting the pavement to build support for this newly redrawn seat. Former City Council member Arnie Fielkow briefly considered joining this race but changed his mind.
Statewide office holders must qualify in Baton Rouge. But legislators and judicial candidates can qualify at the office of Orleans Parish Chief Elections Officer Darren Lombard at Criminal District Court. The local action, including brief presentations by each candidate, will be broadcast live on Lombard's Facebook page.  
On Aug. 10, the Orleans Parish Democratic Executive Committee is holding a reception for all candidates and interested voters. The event, which includes a complimentary buffet, live entertainment and cash bar, will be held at the Cannery, 3803 Toulouse St., beginning at 5 p.m.   
FUNDRAISER TONIGHT FOR BARIAL
 Attorneys James M. Williams, Rico Alvendia, Mark Glago, Bart Kelly and Anthony Irpino have come together to host a fundraiser for Judge Monique Barial, a candidate for Judge Civil District Court, Division D. The event will be held tonight (Aug. 3) from 5:30 until 7:30 p.m. at the Four Seasons Hotel. Barial enjoys the support of a large campaign committee including Mark El-Amm, James Garner, Lindsey Cheek, Edgar Chase III, Paul R. Valteau Jr., Blake Jones, Mickey Landry and Megan Kiefer.  
ITALIAN FILM FESTIVAL TO BE HELD SATURDAY AT WYES THEATRE
The American-Italian Federation of the Southeast is bringing four films for a special showing Saturday (Aug. 5) from 3 until 7 p.m. at the WYES Theatre, 916 Navarre Street.   The day's events begin with a Patron Party featuring Sicilian wines from 3 until 4 p.m. Every attendee will receive a copy of "La Cucina di Andrea's" by Chef Andrea Appuzzo.
Each 30 minutes in length, the films will also feature a question and answer period. They include "Who Killa da Chief?" which focuses on the 1890 murder of then New Orleans Police Chief David Hennessy. New Orleans' Italian community was blamed for Hennessy's death. Eleven men of Italian descent were tried and acquitted for Hennessey's death but were subsequently massacred.  In 2019 Mayor LaToya Cantrell issued an apology to the city's Italian community, which is part of the movie.  
The second film, The 1927 flight of Col. Francesco de Pinedo, highlights the extraordinary trip the famed Italian aviator took from Rome to Africa to Rio to New Orleans. After refueling in New Orleans, De Pinedo flew extensively throughout the U.S. before returning to Rome. Though Charles Lindbergh is credited with the world's first transatlantic flight, Italian historians strongly believe the honor should go to De Pinedo, whose adventure proceeded Lindbergh's by two months.
Charles Geno Marsala, president of the American-Italian Federation of the Southeast, produced the first two films using local actors. The remaining two films are geared toward contemporary Italian culture. They include "Italian Social Media Influencers," which delves into how the next generation is promoting Italian culture. Finally, "Ritnorato" is the story of Italian-American actor Michael Cavalier, who returns to Limina, Sicily, to bury his mother and ends up making new connections to his heritage and lost cousins. 
The American-Italian Federation of the Southeast was started in 1973 by the late Joseph Maselli to represent Louisiana's Italian-Americans at the national and international level. Maselli also established the American-Italian Cultural Museum at 537 N. Peters. The museum is open daily from 10 a.m. until 4 p.m.  Maselli's son Frank, who operates the museum, was named honorary counsel to Italy in 2016. 
Mariangela Zappia, Italy's ambassador to the U.S., visited New Orleans during Mardi Gras 2023 to attend the Rex ball. Rex's 2023 theme was the Palio of Sienna, Italy. The Palio di Siena is a horse race held twice each year in Siena, Italy. Ten horses and riders, bareback and dressed in the appropriate colors, represent 10 of the city's seventeen wards. 
Tickets for the Italian Film Festival are $50 and available on EventBrite.
      
Danae Columbus, who has had a 30-year career in politics and public relations, offers her opinions on Thursdays. Her career includes stints at City Hall, the Dock Board and the Orleans Parish School Board and former clients such as former District Attorney Leon Cannizzaro, former City Councilman Jared Brossett, City Councilwoman at-large Helena Moreno, Foster Campbell, former Lt. Gov. Jay Dardenne, former Sheriff Charles Foti and former City Councilwomen Stacy Head and Cynthia Hedge-Morrell. She is a member of the Democratic Parish Executive Committee. Columbus can be reached at swampednola@gmail.com.