Mason Hereford, the creative force behind breakfast hub Molly's Rise and Shine and sandwich mecca Turkey and the Wolf, is launching his first restaurant with a dinner menu.
Hungry Eyes, an '80s-themed dinner restaurant, opens Monday (April 10) in the Magazine Street spot that used to be home to Red Gravy. That restaurant closed last April. 
Hereford is opening Hungry Eyes with his wife and business partner, Lauren Agudo, and Turkey and the Wolf chef Phillip Cenac.
No stranger to accolades, Hereford has found success with Molly's Rise and Shine and Turkey and the Wolf. Both restaurants regularly top local and national "best of" restaurant lists. Turkey and the Wolf was named Best Restaurant in America by Bon Appetit Magazine in 2017 and was on Food & Wine Magazine's list of best restaurants the same year.
In 2023, Molly's Rise and Shine chefs Colleen Quarls and Liz Hollinger were James Beard nominees in the Best Chef in the South category.
When it came to opening a dinner restaurant, Hereford said, it just seemed like the next step. 
"We had so many amazing people working for us who were reaching out for personal growth," Hereford explained. "It was a time where team members were ready to either open their own restaurant or we were going to all open a restaurant together. So, we decided to open a restaurant together."
Hereford said a driving force behind the team wanting to serve dinner was the opportunity to work with ingredients at a different price point. So, while Molly's Rise and Shine and Turkey and the Wolf are all about comfort food in a laid-back atmosphere, Hungry Eyes kicks things up a notch, creating a more elegant experience with a menu that includes Sweetbreads, Steak Tartar and Halibut.
"We missed some of those more luxurious and refined ingredients, techniques and styles of cooking," Hereford said. "Turkey and the Wolf and Molly's have always been a group of service industry people with a fine-dining background, shedding the rules but keeping techniques that we've learned along the way. [At Hungry Eyes] we're applying that playfulness to a more refined environment."
When it comes to Hungry Eyes, named for the classic 1987 hit by Eric Carmen, you can't ignore the '80s aesthetic. From the décor to the restaurant's social media presence, it's evident the team here has a vision. 
As reflected in some of the menu items and decorative touches at Turkey and the Wolf and Molly's Rise and Shine, Hereford has a soft spot for childhood nostalgia, but don't expect Hungry Eyes to be a gimmicky take on '80s style. The team brought in a Chicago artist to bring their nostalgic vision to life.
"When we got the word that we were going to be able to work with our dear friend, artist and photographer Paul Octavious," Hereford said, "we were able to create a situation where he could help us curate the design of the restaurant."
Regarding the food, chef Phillip Cenac wanted to create medium-sized plates of what Hereford calls "luxury drinking food without pretense." 
"We're using big flavors that you like to consume while you're having a martini or a glass of wine; it's luxurious, but it isn't caviar."
Menu highlights include Bread and Chicken Piccata Butter made with baker Keira Watt's Ciabatta — a super-rich chicken reduction cooked down with white wine and capers, folded into butter, and served with fresh bread; the result is a butter that tastes like chicken piccata.
Some other offerings include Grilled Pastrami served with a red wine barbecue marinade; an 8-ounce Hangar Steak slow cooked on a grill, skewered and topped with broiled blue cheese; Fried Veal Sweetbreads with a Thai-inspired salad of peanuts, puffed rice, tamarind and bean sprouts; Artichoke Hearts on the Half Shell with Morita chiles, garlic and Parmesan; and Halibut Crudo with a dressing made with lime, pineapple, cinnamon, Bird's Eye chili and beer.
The drink menu includes a wine list curated by wine director Lahzie Takada and a selection of cocktails and martinis by beverage director Carlos Quinonez. Quinonez was previously the beverage director at Coquette and is behind some of Turkey and the Wolf's favorite cocktails.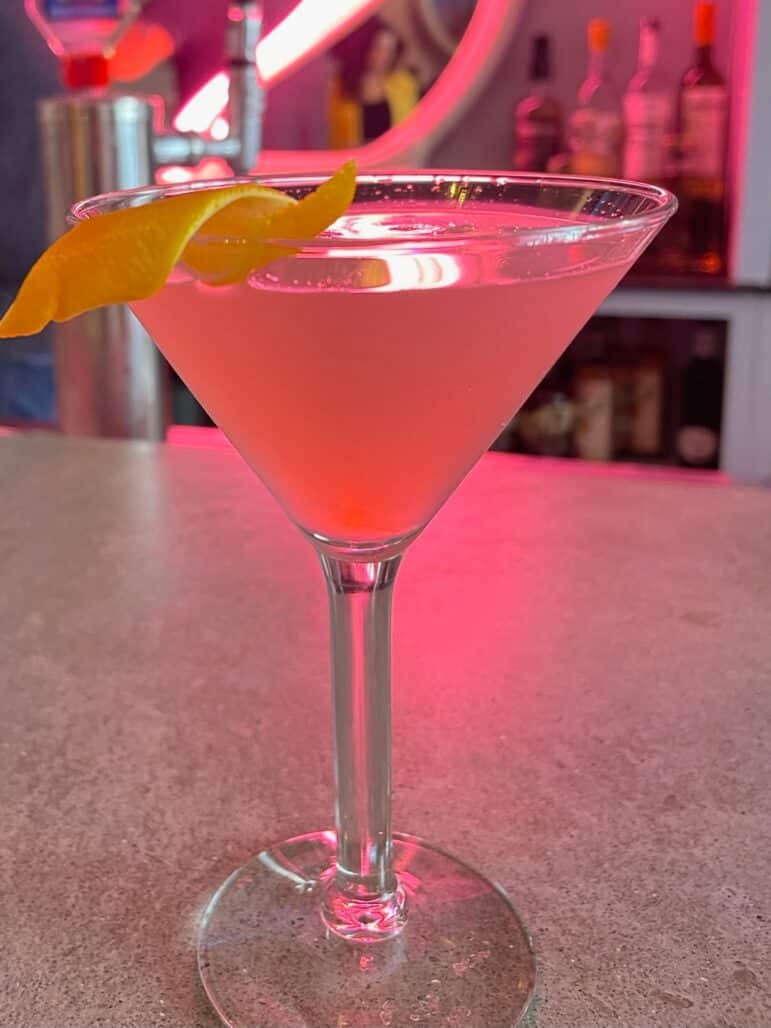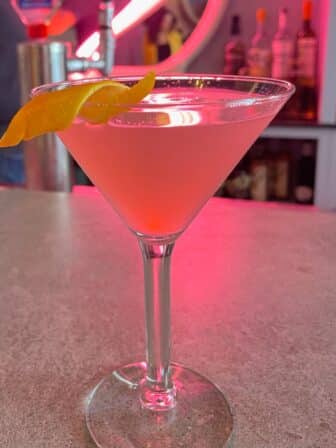 Hungry Eyes is open from Wednesday through Monday, from 4 to 10 p.m. It's closed Tuesdays. 
Hungry Eyes
4206 Magazine St.
Instagram: @hungryeyesnola
Reporter Marielle Songy can be reached at mlsongy@gmail.com.