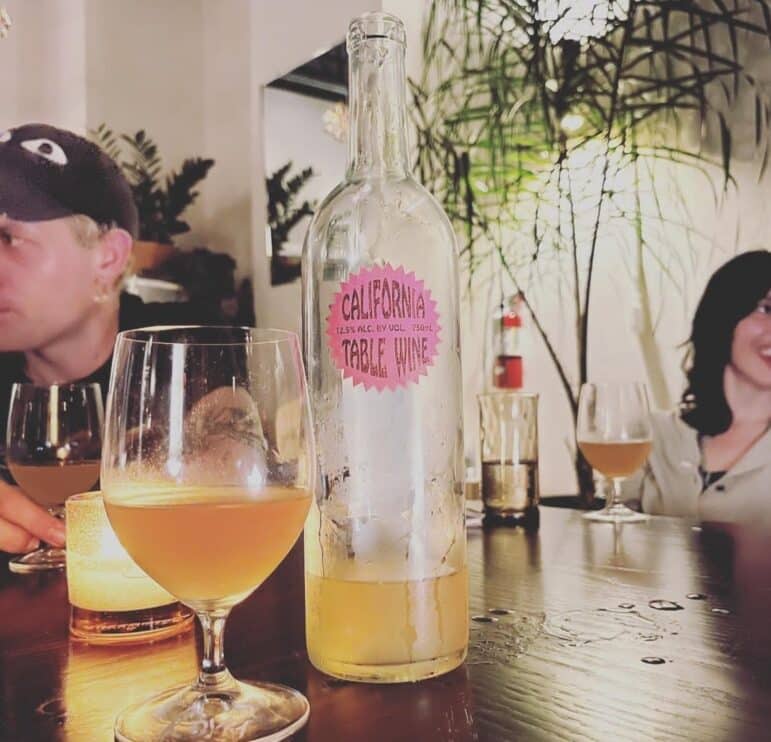 The Lower Garden District has a new social spot that features natural wine by local experts.
Uznea Bauer, Cory Cartwright, and Tyler Robinson opened The Tell Me Bar on St. Thomas Street near the Pontchartrain Expressway in December 2022. 
It specializes in natural wine, which Bauer described it as wine created with as little intervention as possible.
"You're working as 'hands-off' as possible in the vineyard. You're not using chemicals, pesticides or insecticides other than herbal applications and copper — more natural things with no chemicals," she said. "In the cellar, you're not heavy-filtering or adding sulfur. You aren't adding or subtracting sugar or acid; you're letting the wine be what it's meant to be."
Bauer's passion for wine is evident. She worked as a wine buyer for Bacchanal, the Bywater wine store and bar known for its wine by the bottle or glass, small plates and live music. She also participated in wine-making internships at Le Clos de Caveau in Vacqueyras, France, and Division Wines in Portland, Oregon.
In 2019, she started a wine pop-up called Mouthfeel at Sneaky Pickle with then-partner Alexis Tabor, now director of operations at The Chloe on St. Charles Avenue.
"I was working side jobs at different restaurants around town and started becoming more and more focused on hosting wine pop-ups," Bauer said. "We did Mouthfeel for almost a year. We ran this little pop-up casual wine bar that served obscure natural wine."
After hosting a wine pop-up at Barracuda on Magazine Street, Bauer realized that the Uptown crowd was interested in natural wine and saw the potential for a wine bar in the neighborhood. 
The Tell Me Bar started as a supper club during the pandemic, while Bauer was also working at Bar Marilou as a maître d' and wine director. She teamed up with Cartwright, the co-founder of the wine-importing company Selection Massale, and Robinson, a real estate developer, and began looking for a proper brick-and-mortar for the bar.
The Tell Me Bar focuses on wine imported from all over the world, especially France and Italy, and is a true wine bar where experienced or novice patrons can find a wine that best suits them. The focus of the bar is for patrons to enjoy quality wine in a comfortable space with the help of skilled staff. While the bar also features some sipping liquors, customers shouldn't expect cocktails. 
"I like to encourage people to come and explore. We like to do things off the beaten path," Bauer said. "You can tell our staff what you're feeling like or taste some wines by the glass to find the right wine for you. We might not have something specific that you're looking for, but we'll have something that's similar, so you'll get to try something new."
The bar also features food pop-ups, a DJ every Saturday, and a sprawling outdoor patio space that is leashed-dog friendly. In addition, a special wine event is coming up on March 13, in which a Spanish wine importer will feature some of their wines by the glass. The event will also feature a DJ and food pop-up.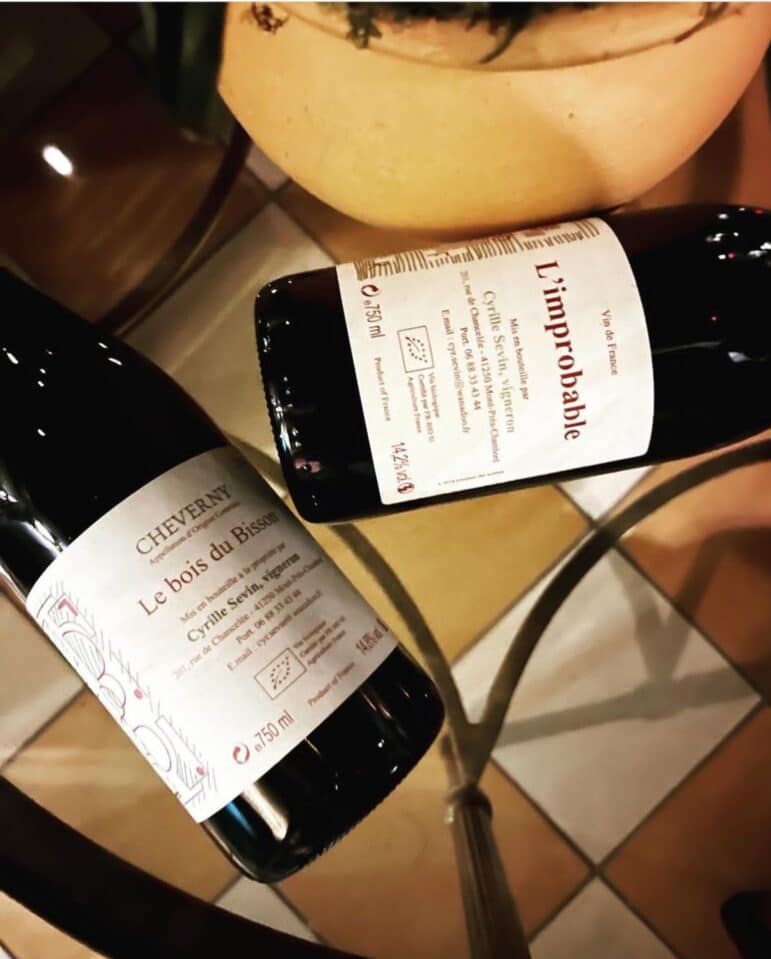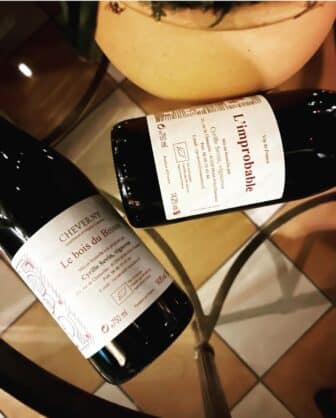 The Tell Me Bar is open Sunday through Thursday, 4 to 11 p.m., and Friday and Saturday, 4 p.m. to midnight. 
The Tell Me Bar
1235 St. Thomas St.
thetellmebar.com
Instagram: @thetellme bar
Reporter Marielle Songy can be reached at mlsongy@gmail.com.