A new boutique hotel, The Marsh, in the Milan neighborhood promises to be a destination for locals and visitors alike.
The Marsh is located in the space on Delachaise and Dryades Street that housed the Gladstone Hotel and Restaurant. In 2020, the building was purchased by local developer Matt Rosendahl and completely renovated. 
 Rosendahl went to work adding new windows and refurnishing the space as a combination hotel and lounge. Special touches such as repurposed wood salvaged after Hurricane Ida add a cozy feel that lets you know that you're staying at a hotel that's proudly New Orleans.
Located a few blocks from St. Charles Avenue and, during Carnival, the parade route, the three-story 24-room hotel opened in February 2022, just before Mardi Gras. Last year, Rosendahl took advantage of the slow New Orleans summer to create the coffee and bar area, a space that welcomes out-of-town guests and locals looking for a place to work or relax.
When opening the Marsh, Rosendahl saw the need for a neighborhood spot where people could stop in for coffee on their way to work or for a cocktail when they were heading home for the evening. He noted that this part of Uptown doesn't have many options for coffee.
"We thought that a coffee shop would be beneficial to the Milan neighborhood," Rosendahl said. "We want the hotel to be a community gathering space."
The coffee shop and lounge space pull double-duty as the hotel's check-in area. There is plenty of comfortable seating inside, and the outdoor patio is welcoming, with tables and chairs that are perfect for spending a warm spring afternoon with friends.
The coffee shop boasts traditional coffee drinks such as cappuccino, macchiato, café au lait, frappuccino and, of course, cold brew and a variety of tea and smoothies. If you're hoping to munch on something, there is a selection of simple pastries and other snacks.
The bar offers classic cocktails such as an Old Fashioned, Sazerac, Martini, and a Bloody Mary and their own version of Irish Coffee, the "Marsh"mallow, as well as a curated selection of liquors, beer and wine. 
The Marsh has another attached space that used to be a restaurant, but Rosendahl's plans for it are still up in the air. He has considered eventually opening a po' boy shop or bakery in the space, and he would also be open to welcoming the owner of a food truck looking for a brick-and-mortar location.
"For now," he explained. "We're just working on getting the space that's open more refined."
The hotel manager here is Joseph Alonzo, a former manager at Sucré and, prior to that, Chick-fil-A in Metairie. Not only is Alonzo the manager at The Marsh, but he makes cocktails and coffee drinks for customers in the hotel's lounge. When Rosendahl interviewed him for the job, he realized Alonzo had what it takes to make The Marsh special.
"I knew when I met him that he had more to his talents than just coffee," Rosendahl said.
The state-of-the-art hotel has mobile check-in and room keys via an app. Upon booking, a customer is texted a code to make the process easy and eliminate the need to wait in line at check-in; checking out works via the same app system. And, although the hotel is mostly "mobile-based," physical card keys are available upon request.
Although the coffee shop, lounge and outside patio area are open to the public, the hotel itself can only be accessed by registered guests, assuring the safety of those enjoying a stay at The Marsh.
Everything about The Marsh is meant to reflect Louisiana culture, and Rosendahl continues to add touches to The Marsh that reflect that. 
"We want The Marsh to be adaptive to local culture," he said. "The hotel is a nod to Louisiana and we want it to have a warm, welcoming feel with excellent customer service."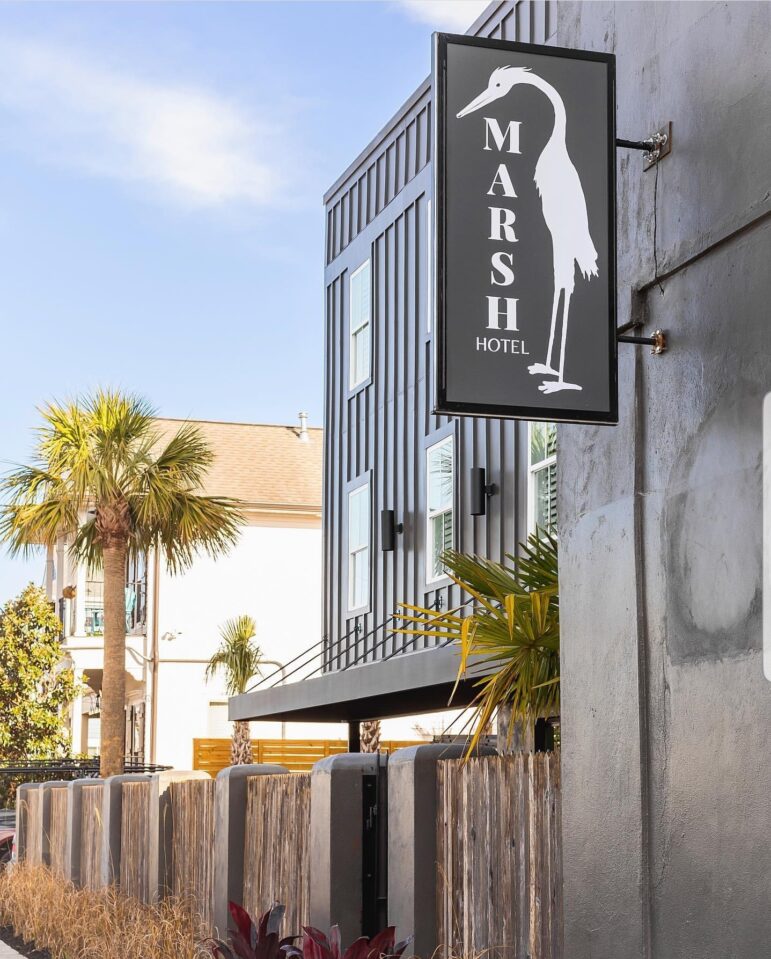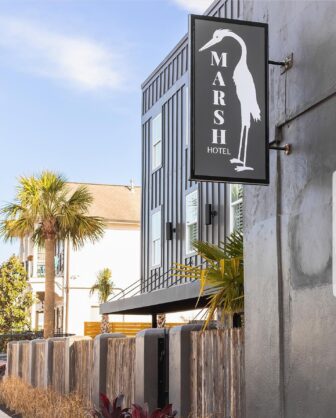 The coffee shop and bar at The Marsh is open Sunday through Wednesday, 7 a.m. to 3 p.m., and Thursday through Saturday, 7 a.m. to 9 p.m.
The Marsh
1901 Delachaise St.
504-285-9660
www.marshhotel.com
info@marshhotel.com
Instagram: @marshhotel
Reporter Marielle Songy can be reached at mlsongy@gmail.com.