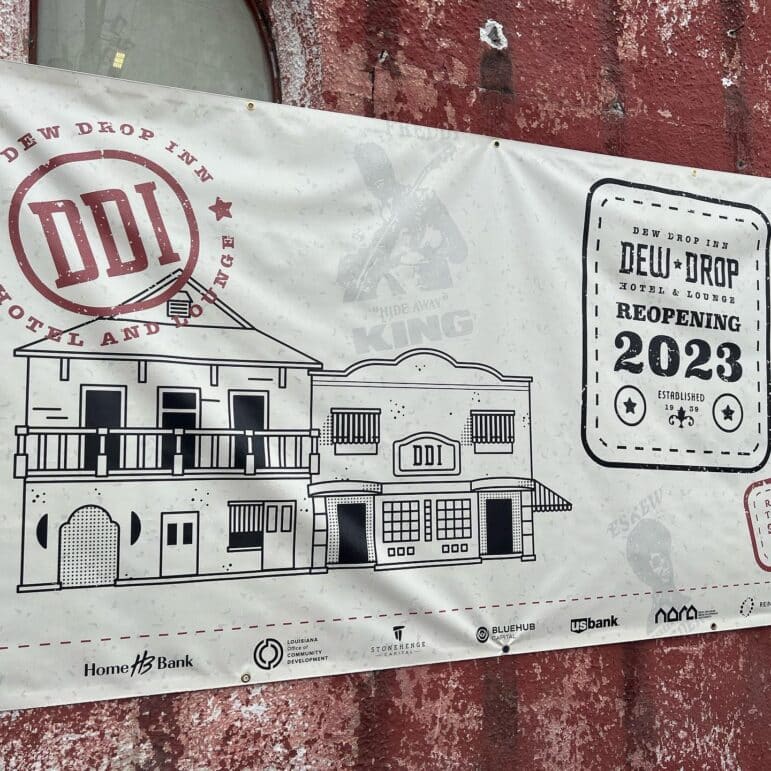 |
The Dew Drop Inn is set to reopen in winter 2023, the developers announced Thursday (Oct. 19) in a press release. The distinctly New Orleans landmark in Central City has been restored to its former glory as one of the country's most culturally significant music venues. 
Once known as "the South's swankiest spot," the Dew Drop Inn's current revival is led by real estate developer and New Orleans native Curtis Doucette Jr., whose passion for historical Black culture and music led him to acquire the Dew Drop in 2021 and spend three years restoring the beloved site, reimagining it as a destination that blends a legendary music venue, 17-room boutique hotel, restaurant and pool club. 
From the late 1930s until the late 1960s, the Dew Drop Inn hosted some of the most iconic musicians of our time, including legendary artists like Aretha Franklin, Marvin Gaye, Ray Charles, Little Richard, Tina Turner and Etta James, as well as local legends like Allen Toussaint and Irma Thomas, among many others. The venue served as an incubator for the birth of rhythm & blues and rock 'n' roll. More than just a music venue, the Dew Drop Inn was a place where artists not only played but hung out, recorded and sometimes lived.