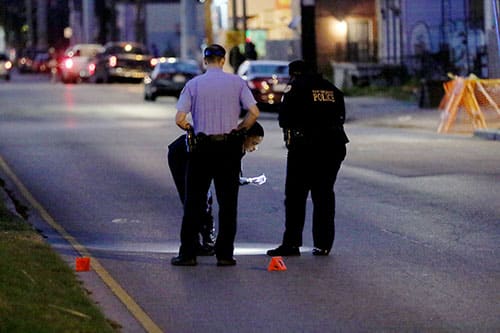 |
Lawyer Bill Aaron, a former city attorney under Mayor Sidney Barthelemy, raised a few eyebrows recently when he posted support for Republican state Rep. Debbie Villio's House Bill 321, the Truth and Transparency Act, which would make public the criminal records of juveniles over the age of 13 who commit violent crimes in Orleans and other large parishes. Several of Aaron's social media followers, including former Judge Ron Sholes and former Criminal Magistrate Marie Bookman, disagreed and suggested the bill targeted juveniles only in majority-Black parishes and at too young an age. 
A separate WDSU-TV news report Tuesday evening (May 30) pointed to the high percentage of Black homicide victims in New Orleans.  Councilmember Oliver Thomas, who was interviewed for the story, blamed those murders in part on systemic racism and a lack of resources. Who is committing these crimes? More often than not, other Black males — many of whom start down the wrong path while still juveniles — are named as the perpetrators. Their crimes can be viewed as status symbols by their peers. 
Let's take for example 22-year-old convicted felon Kyron Keith Fazande, whom WWL Radio broadcaster Newell Normand labeled "a pure killer" during his on-air interview Wednesday (May 31) with Rafael Goyeneche of the Metropolitan Crime Commission.