Greater New Orleans' citizens are arguably the most flexible people in the country. We take turns with our fellow drivers on narrow cobblestone streets, we know the secret route to get to our house during parade season, and boil water advisories keep us on our toes. These are just a few quirks that make us curious to outsiders and unite us as New Orleanians.
Another reason for us to band together is coming to a road near you! We will be facing drainage system improvements and road construction for the next five years. Funds from FEMA as well as our Department of Public Works have been designated and projects have been mapped through 2019 and we need to stay flexible (as we do) in the name of long-term infrastructure improvements!
Along with those experiencing personal inconveniences and dissatisfactions, our local businesses on these routes are taking a hard economic hit. New Orleans' businesses need to feel our support and the impact of local dollars now at this critical time of business disruption because they are the backbone of our city's culture, economy and character.
The Shopkeeper Stories series shares the vision and personality of New Orleans business owners. We hope you are inspired and continue to shop small and shop local – even if it takes a little extra time!
Shopkeeper: Betsy Ordemann
Magic Box Toys
Since 1995
What ignited the spark in you to start your business?
I was a teacher for 22 years and I wanted to go out on my own. I was having trouble finding educational toys for my son who was a year and a half old at the time. So I investigated, and one thing led to another and boom! Magic Box came about.
I love story time at the store. Sitting on the floor with the kids and with my little puppy dog too. It keeps me young to sit on the floor and just play with the kids. Having a relationship with people and making that connection is so much more important than making sure you sell this or that item today. I'm hoping that they will come back because of the experience. Magic Box is an experience that people feel when they come in.
What makes New Orleans businesses so special?
Because they are so unique, especially on Magazine Street — there is such an eclectic mix! You can find anything you could possibly want, from food to drugstores to antique furniture to clothing! Everything you could possibly need is right here and it's got a charm all it's own!
What I love the most about being a business owner in New Orleans are my customers. Not just selling them something, but getting to have conversations with them. There are interesting conversations going on all the time and I like to hear people talk about how much they love the city! That's why I do this—the people! To share stories—to sit on the floor, chatting, playing with toys, playing with the dog, playing with the kids.
If your shop was a drink or a cocktail, what would it be?
Hot chocolate with marshmallows!
Describe your business in a few words.
For kids of all ages! It's a fun place for kids to come and experience good toys.
What's your favorite local biz on Magazine Street?
I love Hazelnut—especially for Christmas gift shopping. I know the people I give to will not be getting gifts like those from anybody else! The Good Feet Store inside Spring—I've been so satisfied with shoes purchased there. They are so comfortable. I was going to Europe and needed great walking shoes—I wear them all the time.
Will you share your secret lunch or dinner spot?
I love Frankie and Johnnie's especially now that an Emeril's chef is there. The oysters are so big and juicy! And Cafe Atchafalaya for lunch or brunch.
What advice would you give a budding business owner?
Know your numbers! That's the most important thing. It's one thing to have a good idea and have fun and love doing it but if you don't know your numbers, you aren't going to last.
Learn more about Magic Box Toys at https://www.magicboxneworleans.com/ and follow them on Facebook and Twitter.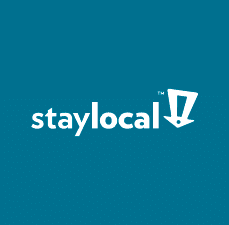 The Shopkeeper Stories are brought to you by StayLocal, the Greater New Orleans independent business alliance, in partnership with Uptown Messenger. This new series runs every first and third Tuesday of the month. StayLocal is devoted to raising the visibility and viability of locally-owned businesses across New Orleans through marketing, advocacy, and education. Learn about their work or become a member at www.staylocal.org or email info@staylocal.org.