Greater New Orleans' citizens are arguably the most flexible people in the country. We take turns with our fellow drivers on narrow cobblestone streets, we know the secret route to get to our house during parade season, and boil water advisories keep us on our toes. These are just a few quirks that make us curious to outsiders and unite us as New Orleanians.
Another reason for us to band together is coming to a road near you! We will be facing drainage system improvements and road construction for the next five years. Funds from FEMA as well as our Department of Public Works have been designated and projects have been mapped through 2019 and we need to stay flexible (as we do) in the name of long-term infrastructure improvements!
Along with those experiencing personal inconveniences and dissatisfactions, our local businesses on these routes are taking a hard economic hit. New Orleans' businesses need to feel our support and the impact of local dollars now at this critical time of business disruption because they are the backbone of our city's culture, economy and character.
The Shopkeeper Stories series shares the vision and personality of New Orleans business owners. We hope you are inspired and continue to shop small and shop local – even if it takes a little extra time!


Zohreh Khaleghi
The Flaming Torch
Since 2004
What ignited the spark in you to start your business?
My husband was in the hotel and restaurant business and came to the United States in 1974. We opened our own restaurant in the Garden District, The Moonlight Cafe. After that we opened another one in the French Quarter. Then one day I was driving through this neighborhood Uptown and I saw this place was available! I was looking for location for a fine dining restaurant. My husband looked at the condition it was in and said, "You couldn't open a hotdog place there!" But I saw the potential. The renovations took a year. I picked the colors, redecorated the whole place; I was passionate. I have passion for food. I'm a great chef; because I've lived in so many countries, I know a lot about their different spices. I mix my own now and give them to my chefs. Everyone who comes here loves the food. I put my influence on the food.
In 2014 my husband got sick and passed away. We sold all the other restaurants but kept this one. I kept this restaurant to keep his torch burning. For his legacy. I brought all my paintings here and people have been buying them off the walls! I have regular, very loyal customers. I am so happy I kept this place.
I left my country and went to Germany at a young age to finish school. I got my Master's in political science. I went to Turkey, stayed there, and fell in love with the country. I learned the language in six months! In Turkey I studied international relations. I met my husband there! Then we moved to New Orleans and I continued to study the arts at Loyola. I am a poet and a painter. I am working on publishing my poems now.
What makes New Orleans businesses so special?
Because of the multicultural character! The people! Our people are kind and that comes through in our food here. That's what makes all of New Orleans special–the people. The community is united no matter what happens–Katrina, construction, everything. We are united. There is no other place where you can see and feel the love like this city.
Does your restaurant have a signature cocktail, what would it be?
Fresh fruit martini! The way I make it is delicious! It's unbelievable!
Describe your business in a few words.
Romantic. Warm. Cozy.
What's your favorite local business on Magazine Street?
Just one? Impossible! Everything I'm wearing now is from the business here on Magazine Street. I get my coffee here, my haircut here, my pizza here, we all support each other.
When my kids were younger I loved the Magic Box Toys. I love Hazelnut. I love Azby's and Jean Therapy. It's impossible to name just one. We are all family. I send my customers to all the other shops!
Will you share your secret lunch or dinner spot?
My favorite place is Bacchanal. I could go every week! I love Crepe Nanou. Cafe Degas! Chateau du Lac. I support all my friends no matter what. When my friends come into town I try to take them to several spots.
What advice would you give a budding business owner?
Keep your character and your personality no matter what. Try to have a presence at the business always. Communicate with your customers. Listen to what they say and what they want.
Learn more about The Flaming Torch at http://www.flamingtorchnola.com/.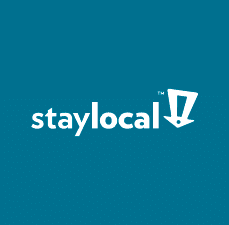 The Shopkeeper Stories are brought to you by StayLocal, the Greater New Orleans independent business alliance, in partnership with Uptown Messenger. This new series runs every first and third Tuesday of the month. StayLocal is devoted to raising the visibility and viability of locally-owned businesses across New Orleans through marketing, advocacy, and education. Learn about their work or become a member at www.staylocal.org or email info@staylocal.org.