The Shopkeeper Stories series shares the vision and personality of New Orleans business owners. Locally owned businesses infuse New Orleans neighborhoods with their unique character, and are a big part of why we want to live, work, eat and shop here.
While drainage system improvements and road construction make "shopping local" a bit more challenging in the short term, the critical improvements mean our city will be safer and stronger for generations to come. We hope you are inspired and continue to shop small and shop local—even if it takes a little extra time!
Shopkeeper: Sarah Celino
Bella & Harlow
Since 2012
What ignited the spark in you to start your business?
I have worked for small business retail since I was a freshman in college. It started as a part-time job to pay bills while I was in school but over the course of a couple years I realized how special small business ownership is: you get to create and build something uniquely yours! Success in life takes hard work no matter what path you choose, but when you own a small business, you actually have control of something! You get to build your own future. I went to school for English and originally I had no interest in business. I've worked for many people, mainly women, and it was empowering to see them taking charge and launching their own brands and being their own boss and their own person! I knew that's what I wanted.
As the idea started to grow on me, I treated every place I worked as an apprenticeship. I told every person I've ever worked for, "I want to do what you do. Give me advice! Tell me your struggles and your insights!" When my time finally came, I opened this shop. I call it "My Little Engine That Could." When I first opened I had five racks of clothing and every season I expand a little bit with new brands or additional sizes. At the moment we stock up to size 12, however my goal is to carry sizes 14 and 16 as well. Growing our inventory is a constant goal.
Who are Bella and Harlow?
They represent the duality of my shop. One side very feminine and the other a little more modern, a little rougher around the edges. And they're interchangeable, because that's what I believe personal style is. Women shouldn't be boxed in or forced to adhere to someone else's fashion rules.
What do you think makes New Orleans businesses so special?
I remember growing up and my mom telling me stories about when big business started leaving New Orleans. The small businesses had to pull extra weight. If you needed shoes or a dress, all those fancy department stores on Canal Street were closed. The small businesses supported the community and the community rallied around them! That's why we have old names like Feet First—they've been open for 30 plus years! It's a name we know and trust. Family-owned businesses are dedicated to and invested New Orleans. If another big storm were to happen, the small businesses would be the first to re-build and re-open. New Orleans businesses are tenacious, loyal, and family-owned. We are implanted in the community and invested on a very personal level.
If Bella and Harlow was a signature cocktail, what would it be?
Prosecco and blood orange. A slightly unexpected twist on a classic.
Describe your business in a few words.
Classic meets contemporary! We are a fusion of those two styles!
What's your favorite local biz on Magazine Street?
I get my nails done at Blanc Beauty Bar – they do amazing manis and pedis. I love MoJo for coffee – and they are expanding which is great. I love The Bead Shop – especially when people, oftentime brides, come to Bella & Harlow looking for specific jewelry, I will send them to The Bead Shop. They have beautiful pieces, and the staff can help them make something completely unique.
Will you share your secret lunch or dinner spot?
My favorite uptown restaurant for dinner is La Crepe Nanou; it's off the beaten path, very old school, and it doesn't really get the tourist crowd. Rivista has an amazing lunch menu that changes each week and includes fresh farmer's market produce. I love Toast on Octavia and Laurel. They have amazing breakfast!
What advice can you give a budding business owner?
Don't compare yourself to other people. In the social media-obsessed world we live in, it's easy to scroll through your feed and observe how fabulous everyone else has it – but it's not real! The grass is not always greener on the other side! Everyone has problems, struggles and stress but people are sharing their success and what they want you to see. Social media is not a true reflection of people's lives. Use it as inspiration but don't criticize or compare yourself to others!
Learn more about Bella and Harlow at www.bellaandharlow.com.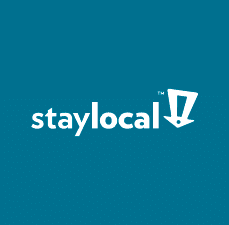 The Shopkeeper Stories are brought to you by StayLocal, the Greater New Orleans independent business alliance, in partnership with Uptown Messenger. This series runs every first and third Tuesday of the month. StayLocal is devoted to raising the visibility and viability of locally-owned businesses across New Orleans through marketing, advocacy, and education. Learn about their work or become a member at www.staylocal.org or email info@staylocal.org.