The Shopkeeper Stories series shares the vision and personality of New Orleans business owners. We hope you are inspired and continue to shop small and shop local—even if it takes a little extra time!
Greater New Orleans' citizens are arguably the most flexible people in the country. We take turns with our fellow drivers on narrow cobblestone streets, we know the secret route to get to our house during parade season, and boil water advisories keep us on our toes. These are just a few quirks that make us curious to outsiders and unite us as New Orleanians.
Another reason for us to band together is coming to a road near you! We will be facing drainage system improvements and road construction for the next five years. Funds from FEMA as well as our Department of Public Works have been designated. Projects have been mapped through 2019, and we need to stay flexible (as we do) in the name of long-term infrastructure improvements!
Along with those experiencing personal inconveniences and dissatisfactions, our local businesses on these routes are taking a hard economic hit. New Orleans businesses need to feel our support and the impact of local dollars now at this critical time of business disruption because they are the backbone of our city's culture, economy and character.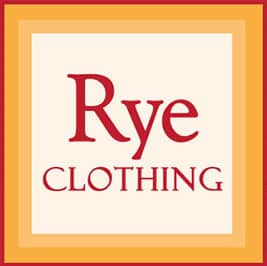 Shopkeeper: Gisele Cosma
Rye Clothing
Since 2010
What ignited the spark in you to open Rye Clothing?
For almost 20 years I worked at Gambit Weekly. I had an amazing career in advertising that I loved but I had always said to Margo and to Jeanne, "one of these days I'm going to open up a little clothing store" and fill it with pieces that I love!
What do you think makes New Orleans businesses so special?
I've lived a lot of other fun and great places, but the thing that New Orleans folks understand better than most is great service. Every single child who grows up in New Orleans is taught the value of relationships, how important it is to have "a friend" on the inside. It's the way we are brought up. The number one compliment that I get from people visiting Rye from out of town is they feel like they've made a friend in the city, we make it fun for them.  That's what makes us different. We are born to it, raised with it, and we take it wherever we go.
If your shop was a signature cocktail, what would it be?
That's easy, it's the lady's every day go-to beverage: Vodka Soda with a splash of pomegranate and a lime wedge; refreshing and delicious, this cocktail is the right choice for most occasions.
Describe your business in a few words.
California casual styles at affordable prices your wallet will love.
What's your favorite local biz on Magazine Street?
Rivista across the street for coffee and breakfast bites. For cocktails and appetizers I love the bar at Petite Grocery. Lunch at Shaya. Alon Shaya, even though he is not from the south, is a man who understands customer service and how to build relationships. He impressed me so much when he first opened his doors. He was already well-known, already successful, but he went by himself to all the businesses in the neighborhood and brought samples from his menu. As he handed me a bag of the world's greatest pita and hummus he said "I'm opening a restaurant next door, I'm testing out this dish, would you mind giving me your opinion?" And I almost fell on the floor! Of course I knew who he was and the last opinion on the planet he needed was mine—but that's a man who knows how to build relationships. Every single person on his staff could not be more gracious and service-oriented, and it's really nice to see someone who has that level of success who treats the customer with that level of appreciation.
What advice can you give a budding business owner?
You cannot be in the retail business without mentors—go out and find them! Make friends! Don't be afraid to ask questions. The people who were my mentors were the most successful women in the city. Bridget from Hemline shared valuable market strategy information with me. Dawn from The Red Carpet gave me very valuable advice about being careful with inventory, having no debt, and the very basics of store set ups.  These are successful women who had a million other things to do but they took the time to answer my questions. I wouldn't have made it through my first market without Bridget; she let me sit next on the plane and grill her like a fish!
Make sure you are prepared to live hand to mouth three times longer than you think you will need to; make sure you have deep pockets. It's been six amazing years but many of the men and women who started at the same time as me have closed their doors. Do not come into business underfunded and do not come with the expectation that you will have success if you are not willing to work your hiney off! It's no joke! I wanted to retire into something "more relaxing and fun"  and I'm working eight times harder than I've ever worked in my life.
Learn more about Rye Clothing at ryeshop.com and follow Rye Clothing on Facebook, Instagram, and Twitter.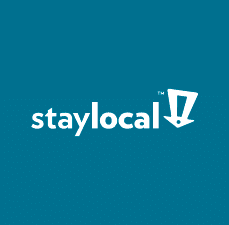 The Shopkeeper Stories are brought to you by StayLocal, the Greater New Orleans independent business alliance, in partnership with Uptown Messenger. This series runs every first and third Tuesday of the month. StayLocal is devoted to raising the visibility and viability of locally-owned businesses across New Orleans through marketing, advocacy, and education. Learn about their work or become a member at www.staylocal.org or email info@staylocal.org.