Greater New Orleans' citizens are arguably the most flexible people in the country. We take turns with our fellow drivers on narrow cobblestone streets, we know the secret route to get to our house during parade season, and boil water advisories keep us on our toes. These are just a few quirks that make us curious to outsiders and unite us as New Orleanians.
Another reason for us to band together is coming to a road near you! We will be facing drainage system improvements and road construction for the next five years. Funds from FEMA as well as our Department of Public Works have been designated and projects have been mapped through 2019 and we need to stay flexible (as we do) in the name of long-term infrastructure improvements!
Along with those experiencing personal inconveniences and dissatisfactions, our local businesses on these routes are taking a hard economic hit. New Orleans' businesses need to feel our support and the impact of local dollars now at this critical time of business disruption because they are the backbone of our city's culture, economy and character.
The Shopkeeper Stories series shares the vision and personality of New Orleans business owners. We hope you are inspired and continue to shop small and shop local – even if it takes a little extra time!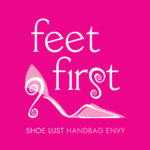 Evie Poitevent
Feet First
Since 1977
What ignited the spark in you to start your business?
My parents opened the business 39 years ago on Maple Street, and my brother and I took over running it right after Katrina. At that point, we had a Magazine Street store and a French Quarter store, and we decided to close the French Quarter location and focus on Magazine Street where we knew the locals would be back rebuilding. That way we could watch and wait on the French Quarter and maybe re-open there when we felt it was turning a corner. Spring of 2008 we reopened in the French Quarter on Royal Street and then in 2013 we opened the Metairie Road store.
I was in journalism in New York writing and editing for magazines and I felt the call to come home and help my family, my family business, and my city. This business put me through thirteen years of school at Newman and it put me through college and numerous family trips. I'm very emotionally attached to it and it's my family's livelihood. My father was very sick at that point and my mom needed the help too so I said, I'll move home for one year, see how it goes and I can always move back to New York. But I've never looked back or thought twice about it, and here we are ten and a half years later. For a while I was freelancing for my editors back in New York and helping with Feet First but I was really loving learning something totally new and different and learning how to run a business and handle all the day-to-day minuta and big picture operations. I really enjoy feeling like I'm learning no matter what it is that I'm doing.
What makes New Orleans businesses so special?
The businesses here are just like the people—we don't take ourselves too seriously; we aren't full of ourselves! Here in New Orleans we like to throw down, we like to have fun, we prioritize and accommodate things like Mardi Gras, Jazz Fest, and French Quarter Fest. We've gone through Katrina, Gustav, Isaac, the recession, and the BP oil spill, and we have seen how resilient we are as a people and as business owners. We count our blessings and try to enjoy and appreciate everyday that we have both personally and professionally and that comes through in your attitude and how you run a business. We don't take anything for granted. Everyone here has learned you have to really work hard and bust your butt and sacrifice but there is a lot of fulfillment and gratification in that.
If your shop was a cocktail, what would it be?
Kir Royale! It's fun, festive, and sparkly and doesn't take itself too seriously! The drink is classy but not too severe and self-absorbed. It's feminine and pink—and you know pink is Feet First's signature color. We are a woman-focused business. We do sell pocket squares, ties, bow ties, and flip flops for men but we are passionate about supporting women. One of my favorite parts of what I do is mentoring, nurturing, and encouraging both our female employees and our local designers which are mostly women—which wasn't intentional, it just turned out that way. I love to see my employees grow into strong, capable, confident women and seeing the designers grow their businesses that can eventually stand on their own two feet. Some of them have gone on to open their own storefronts or land major accounts like Whole Foods.
Describe your business in a few words.
Friendly. Feminine. Fun.
What's your favorite local business on Magazine Street?
Too many to name! From Fairy and Dirty Coast on upper Magazine all the way down to Spruce and the Shops at 2011 on lower Magazine. I exclusively shop local on Magazine Street and Metairie Road so that's why I can't name just one! They each have a unique flavor and personality and that's what makes them so special. That's why we are members of Stay Local and we do what we do! Relatively speaking small business are a dying breed these days and I want to do everything I can to support them.
Will you share your secret lunch or dinner spot?
For brunch/lunch right now I am obsessed with Red Dog Diner on Magazine Street. I've gone three times in the last three weeks. For coffee, our go-to spot is Rivista. They serve wonderful Italian espresso coffee and beautiful, delicious homemade pastries, soups, sandwiches, and salads. For dinner, I recommend anything on the Nola Eater Heat Map! They are spot-on with those recommendations.
What advice would you give a budding business owner?
It's important to not get caught up in the sexy and glamorous side of your business! For example in women's retail – the fashion, the going to market, the buying, the merchandizing on the sales floor and styling your customer. It's important but at the end of the day, you cannot ignore your numbers. It's all about your bottom line and your cash flow—which is the much less glamorous side of the business. In some people's opinion it's the dry and boring part—doing the books and keeping tabs on the numbers— but if you don't have your cash flow, you don't have a business! If I don't have cash flow, I can't buy new merchandise, buy advertising, or hire employees. You can never get too far away from your numbers and your bottom line!
Also, as a retailer specifically, you should never get too far away from your sales floor; no matter how high up or your role in the business you need to have a close association with the sales floor—a hand touching the sales floor, so to speak. That's the gist of what we do: we sell and deliver customer service. If you get too far removed from that or siloed in your back office you're going to lose sight of the most important thing that keeps your business running.
What do you do with your profits?
We pay our staff and buy merchandise. We donate a lot of goods and services to charities. I counted once a few years ago; it was at least 50 nonprofits across town. A lot of profit goes right back into the business and the people in the business. The biggest milestones of accomplishment are not just how many stores we open but how many people we employ. We're giving them a paycheck that allows them to live, pay rent, buy groceries, and have a car.
Learn more about Feet First at http://feetfirststores.com/ and connect with them on Twitter, Facebook, and Pinterest.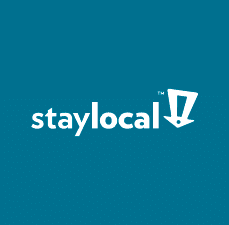 The Shopkeeper Stories are brought to you by StayLocal, the Greater New Orleans independent business alliance, in partnership with Uptown Messenger. This new series runs every first and third Tuesday of the month. StayLocal is devoted to raising the visibility and viability of locally-owned businesses across New Orleans through marketing, advocacy, and education. Learn about their work or become a member at www.staylocal.org or email info@staylocal.org.