The Shopkeeper Stories series shares the vision and personality of New Orleans business owners. Locally owned businesses infuse New Orleans neighborhoods with their unique character, and are a big part of why we want to live, work, eat and shop here.
While drainage system improvements and road construction make "shopping local" a bit more challenging in the short term, the critical improvements mean our city will be safer and stronger for generations to come. We hope you are inspired and continue to shop small and shop local—even if it takes a little extra time!
Shopkeeper: Aubrey Miller
PJ's Coffee of New Orleans on Magazine
Since 1978
PJ's Coffee is a local franchise headquartered in St. Tammany Parish. What made you want to own a location?
My background is in finance, and my husband and I have always wanted our own business. So after I had a baby about a year ago, we decided it was time! My husband and I have been the owners of this location since July 2015. This is the oldest PJ's location, and it was opened over 30 years ago by PJ herself – Phyllis Jordan! It's a lot of work to own this business, but I have flexibility in my schedule that has been great. When we saw that this original PJ's was up for sale, we jumped on the opportunity!
This is the only original PJ's location remaining (Maple Street is not in its original location). We use the old-school logo, and a PJ's commercial was recently filmed here. This is a super unique location with genuine New Orleans architecture. We renovated after we purchased the business, and we kept it as genuinely New Orleans as possible. We have a courtyard in the back with really comfortable furniture that many people don't know about. We also have several other long-term plans in the works that I believe customers will be excited about.
We also have a location at [Academy of the] Sacred Heart. I'm teaching entrepreneurship to the high-schoolers at Sacred Heart next year. Beginning next school year, the students will take over running every aspect the PJ's Coffee on campus. They'll learn everything about how to run a small business from how to hire people, to insurance, to pricing.
What makes New Orleans businesses so special?
We take our uniqueness to a whole new level! The owners are present, and we implement a high degree of attention to detail!
What's your favorite local biz on Magazine Street?
Absolutely Kay's. We are two of the youngest entrepreneurs in this stretch of Magazine, and we have become great friends in learning the ropes. She carries really unique fashion and is way ahead of New Orleans' fashion trends.
Will you share your favorite lunch or dinner spots?
While I love and often frequent the variety of restaurants on Magazine around my store, I sometimes miss being downtown when I was a part of the corporate world. I miss a small dive called Leni's on Baronne. I love their baked chicken!
What advice would you give a budding business owner?
Stay organized! Owning a business is a lot more work than I anticipated, but it's more rewarding than I ever expected. Stay on top of your numbers! They can get quickly out of control if you don't have an eye on it.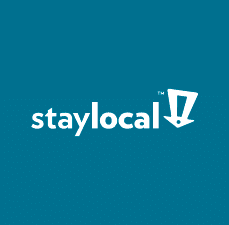 The Shopkeeper Stories are brought to you by StayLocal, the Greater New Orleans independent business alliance, in partnership with Uptown Messenger. This series runs every first and third Tuesday of the month. StayLocal is devoted to raising the visibility and viability of locally-owned businesses across New Orleans through marketing, advocacy, and education. Learn about their work or become a member at www.staylocal.org or email info@staylocal.org.