With the potholes, power outages and never-ending boil water advisories, one would think New Orleans has suffered enough. But no, the Bravo network seems fit to punish us further — with Season 2 of "Southern Charm New Orleans."
While no formal announcement has been forthcoming, the worst has been confirmed by the New Orleans Office of Cultural Economy: Film New Orleans permitting department. "Southern Charm New Orleans" Season 2 has been filming around the city. The filming permit states the filming dates as Oct. 13 to Dec. 17.
A major plot point for Season 2, if the series can be ascribed a plot, is likely to be fallout from the separation of Reagan Tucker Charleston of Covington and Jeff Charleston. It was only in June of this year, following the Season 1 finale, that Reagan Tucker Charleston, of the Tuckers of Covington and Franklinton, from nice guy Saints' Super Bowl Champ Jeff Charleston.
Viewers winced last season (those forced to watch the series for work) when Reagan, a north shore wife, rented an apartment in the French Quarter to "study" for the bar exam.
According to the Louisiana State Bar Association membership directory, Reagan is not a member.
If you know the series, you will remember Reagan as the blonde wife who pretends to be from New Orleans. The one who humiliated her husband at an "elite New Orleans dinner party" by announcing to the other guests (and the world) that husband's mother embezzled his NFL earnings.
If you need reminding when this occurred, it was the "elite New Orleans dinner party" held at a rented house in Metairie, with a dirty open kitchen, folding tables, and a rent-a-Voodoo-priestess in a Maharaja turban carrying a Home Decor crystal ball and a whisk broom.
If any of this is actual reality, it is just the sort of drama Bravo relishes. Bravo is a network that creates pseudo-scripted reality TV. A network that awards edits and renewals to cast members and casts that cause scenes, deliver shock value or manufacture drama.
I should know; I have worked as a publicist for a reality TV star. DO NOT BELIEVE WHAT YOU SEE ON TV. That said, many do.
Season 2 will have a budget of $4 million, reports Mike Scott at nola.com. For those who missed the first season, stop reading, make the sign of the cross, hire a Shaman and burn sage. You dodged a bullet.
If you're intent on hosting hate-watch parties, the first season lineup included a suburban Metairie couple (who now live on the north shore) pretending to live in the city. Others pretended to be well-known local designers; some pretended to be business owners; others pretended to be rich, famous or both. Some pretended to be well known, "elite" socialites and debutantes, while others falsely claim to be direct descendants of the French Creole founding aristocracy.
In summation, skip it. The entire show is a televised version of Disney gumbo.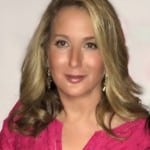 Kristine Froeba is a fourth generation Uptown girl whose varied background includes food and travel writing, celebrity ghost writing, public relations, social media management, fundraising, preservationist, reluctant tabloid hack, and litigation specialist. She describes herself as part foodie, part writer, part historian, historic renovation zealot, and full time dabbler.