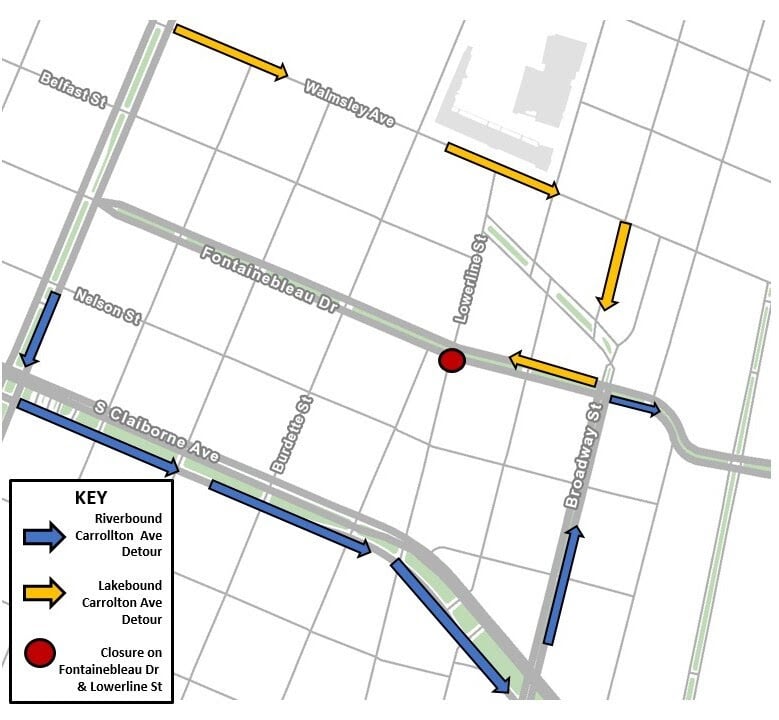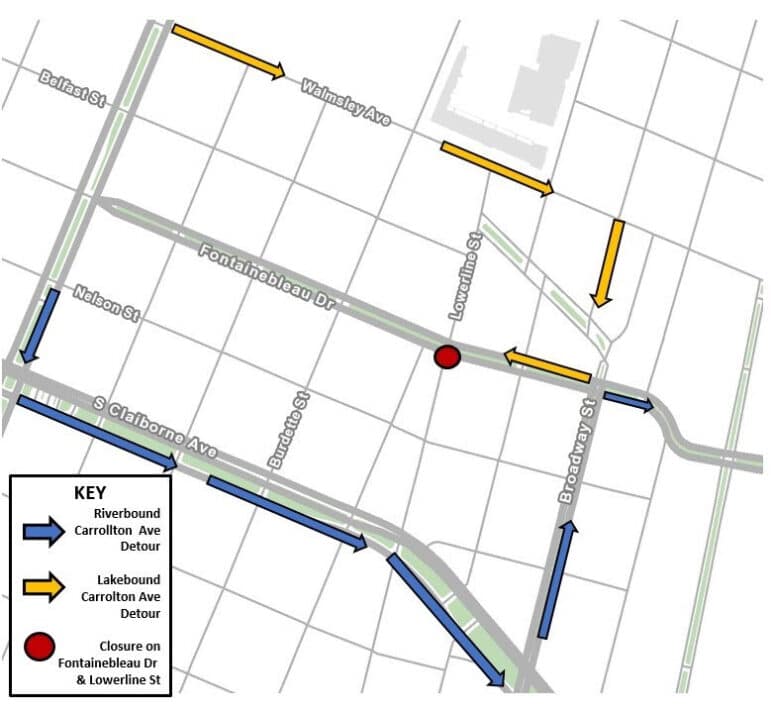 The eastbound travel lanes of Fontainebleau Drive will be partially closed to vehicular traffic to complete asphalt paving at the intersection of Fontainebleau Drive and Lowerline Street, the Department of Public Works announced Friday.
The closure will begin Monday (Oct. 23) at 7 a.m. Vehicular traffic and sidewalks are expected to reopen at 4 p.m. on Tuesday, Oct. 31, weather permitting.
For river-bound traffic, drivers will be able to use South Carrollton Avenue and take South Claiborne Avenue to Broadway Street to get back onto Fontainebleau Drive. For lake-bound traffic, residents will take South Carrollton Avenue to Walmsley Avenue and then to Broadway Street to get back to Fontainebleau Drive (see map above).
Signage and traffic control measures, such as barrels and fencing, will remain onsite to direct drivers and pedestrians. Motorists are advised to use caution during this time, as road closures and detours will be in effect.
The $26.8 million Marlyville Fontainebleau Group A Infrastructure Improvement Project will include removing, replacing and repairing existing water, sewer and drainage lines, repaving the roadways, installing new sidewalks as necessary and installing American with Disabilities Act-compliant curb ramps at all intersections. The project is currently scheduled to begin wrapping up in the winter of 2024, weather pending.
Questions about this work or RoadworkNOLA can be directed to 504.658.ROAD (7623) or roadwork@nola.gov.