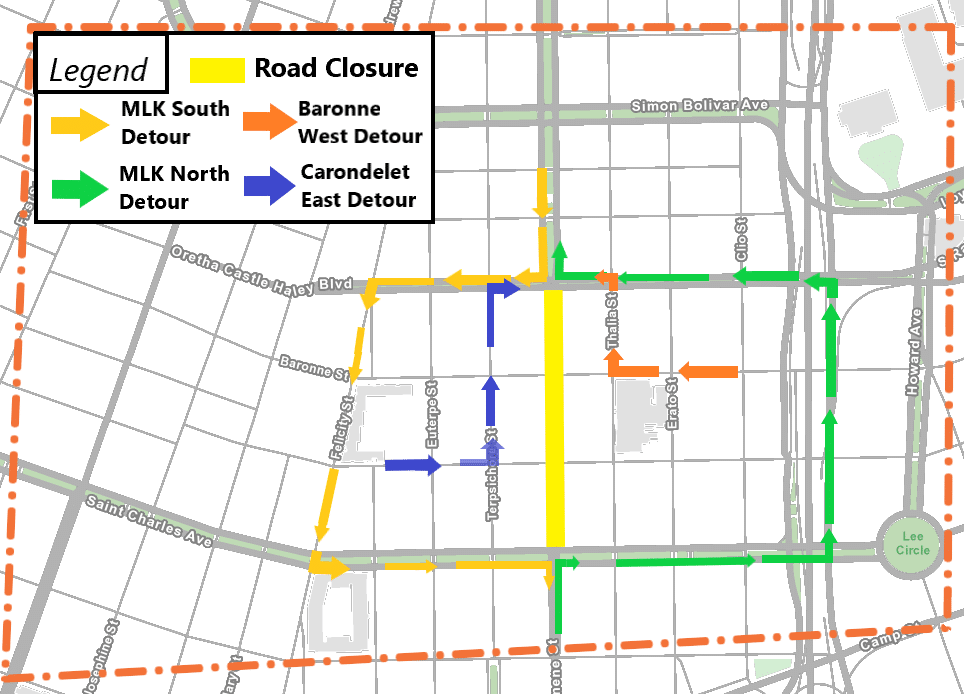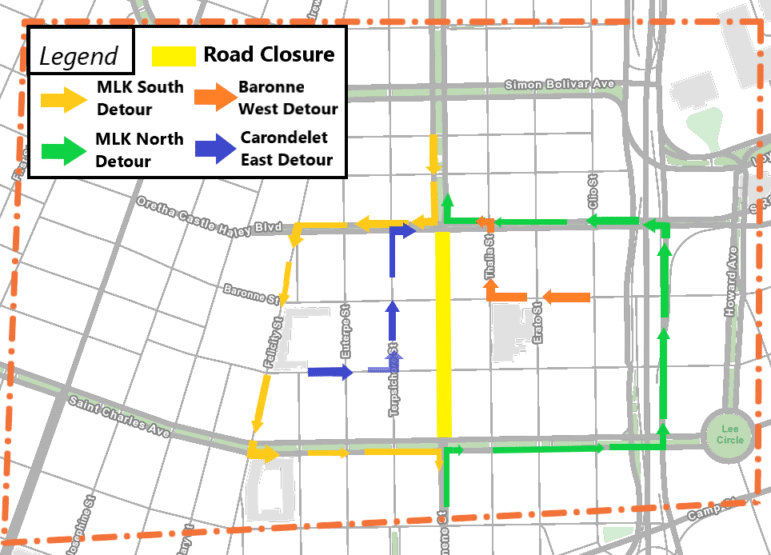 Beginning Monday (March 13) at 7 a.m., will temporarily close Martin Luther King Jr. Boulevard from St. Charles Avenue to Oretha Castle Haley Boulevard.
The closure is expected to last for one week, according to the Mayor's Office. Crews from the Department of Public Works contractor Boh Bros Construction Co. will be performing asphalt paving operations.
All vehicles must be moved off the street before Monday at 7 a.m. Vehicles parked in no-parking zones will be ticketed and towed.
The street closure will occur between 7 a.m. and 5:30 p.m. each day. The street will reopen to vehicular traffic each night. The city advises motorists to use caution during this time, as road closures and detours will be in effect.
Signage and traffic control measures will be onsite to direct drivers and pedestrians.
Residents can visit roadwork.nola.gov for more information. Questions about this project or RoadworkNOLA should be directed to 504.658.7623 or roadwork@nola.gov.