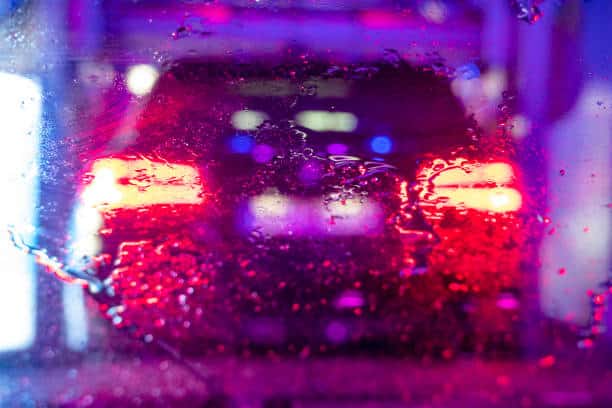 When your car is cleaner, your mind is clearer.
---
Having a cleaner car reduces stress, and Rich's Wash Dat is here to help by offering unlimited plans at everyone's budget. Convenient locations in the Earhart, Gentilly, Algiers, and Kenner areas offer top quality washes with premium add-ons to ensure the longevity of your car/truck lasts. Take care of your car and your stress level, with free vacuums and air fresheners (when available), all while supporting a locally owned and operated family business.
New Orleans locals can spend an unexpectedly large amount of time in their cars, and our personal spaces can frequently amass junk, especially during festival season. It's a common result of owning a car, from boxes in the trunk, food wrappers on the floor, Mardi Gras throws, to endless water bottles, it happens to all of us. According to a recent poll by the AAA Foundation for Traffic Safety, the average driver logs 293 hours per year behind the wheel. All that time can lead to one's car getting more and more cluttered; causing distraction, health issues and worse.
In other words, the negative impacts of a messy spaces are suggested to lead to increases in stress. According to Princeton University researchers, visual clutter and disorganization, such as trash in your car or other items left lying around, can be mentally taxing and distracting. In fact, clutter in your viewing area, such as that on the dashboard, can make it harder to concentrate. Dirty windshields can also lead to less visibility and can potentially cause accidents. Additional studies have found that a lack of organization can raise levels of cortisol – our stress hormone – triggering feelings of fatigue, exhaustion and depression. Rich's Wash Dat is here to help solve that problem!
In our busy lives, it can be easy to overlook our car when we're running around for errands and daily tasks. Helping boost your frame of mind while being productive, does not need to be difficult. Small things can make a big difference, having a clean personal space has long lasting effects on your mood. People in more organized environments reported increased feelings of energy and restfulness.
It's time to re-think your relationship with your car, do something for you! "Control what you can control" – Katie of Rich's Wash Dat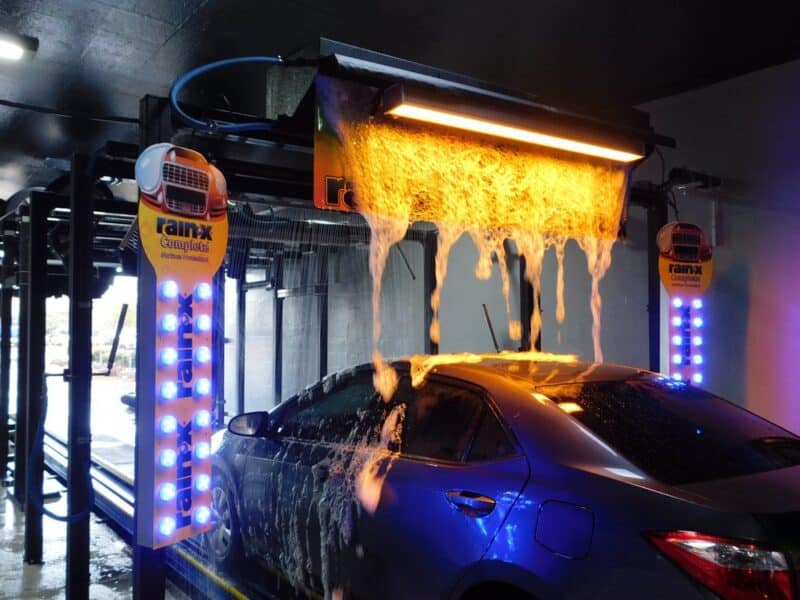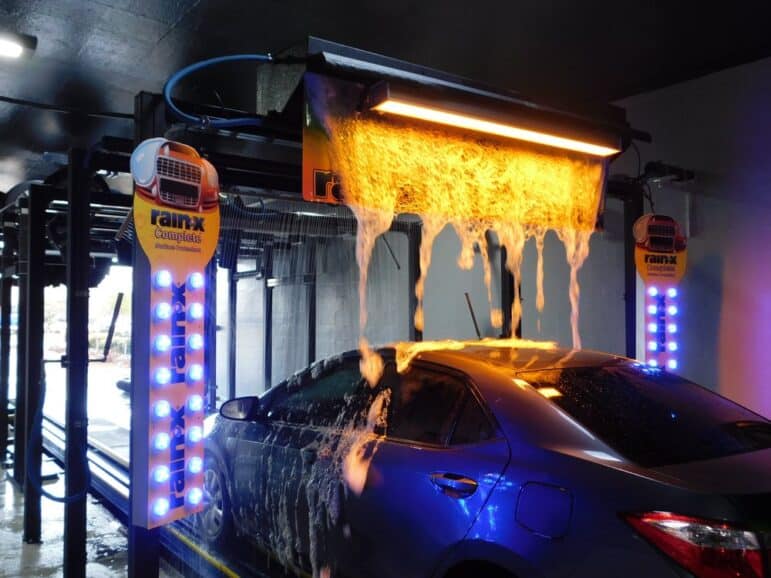 Protect Your Car
Washing one's car can be a therapeutic act for many vehicle owners, as beneficial to the person's mental state as it is to the car's appearance. That's a good thing, because washing your car on a regular basis is the best way to keep it looking new and detect blemishes and other potential problems, such as rust or loosening trim.
Maintaining a clean and shiny car or truck not only looks good, but it also protects the finish. While keeping the exterior clean protects the metal bodywork, cleaning the interior improves the appearance of the surfaces, reduces wear, and can even increase the value of your vehicle.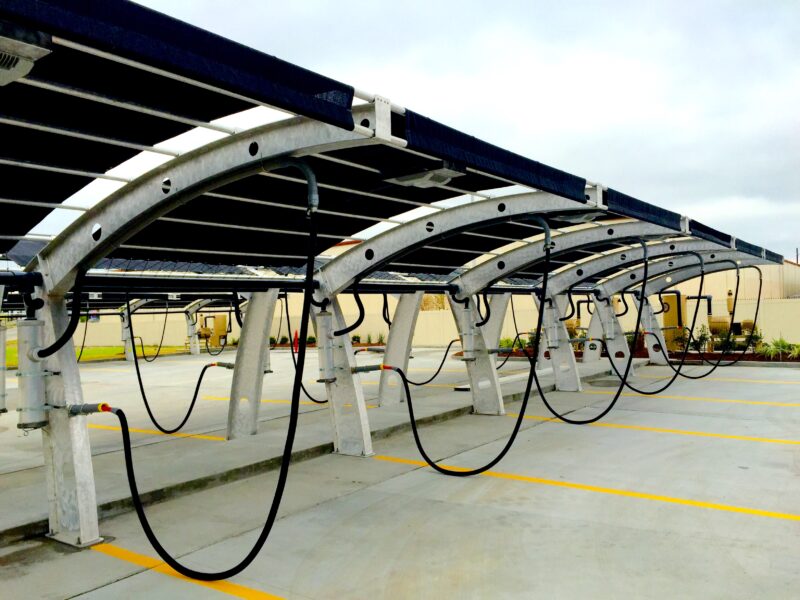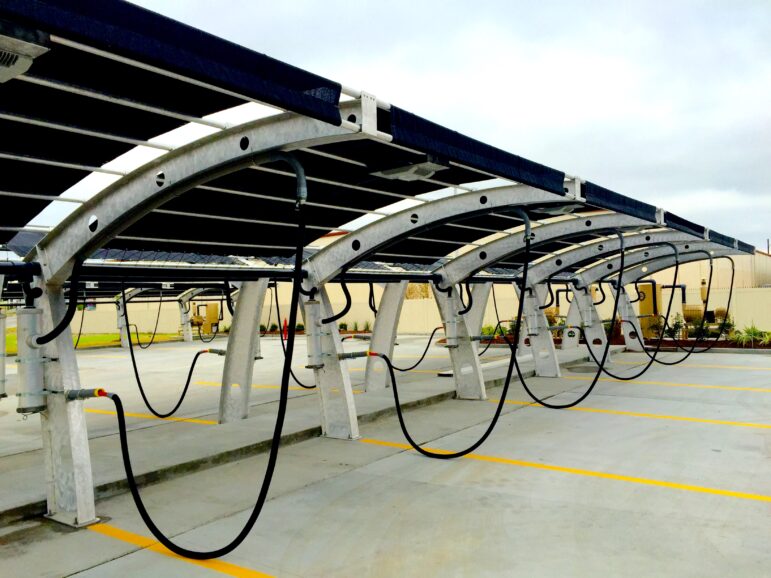 With top of line products and eco-friendly practices, Wash Dat offers a variety of options to help keep cars/trucks clean and protected, such as the premiere feature of the Ceramic X3 Coating. For those who truly care about their vehicle, the ceramic coating is an excellent investment. It provides an advantage that regular waxing cannot: it makes your vehicle easy to wash and clean due to its hydrophobic nature.
Take advantage of the full array of services and packages, such as free vacuums included with your car wash, complementary towels and air fresheners (when available), and affordable packages for everyone. Whether it's giving back to the community, boosting your mood, or protecting your car, Wash Dat is here to help Nola shine, one car at a time.
The Wash Dat Commitment
Helping better the community is at the heart of Rich's Wash Dat; providing a safe space for drivers to clean their car and clear their minds. The growing family business is New Orleans based and continues to reinvest in various neighborhoods across the metro-area. Not only investing in the city by putting businesses in under-served areas, but also making a point to hire from within the community.
Being people focused, Wash Dat gave raises during the pandemic and was most concerned about being able to keep hourly employees earning money; for the new Gentilly location, this meant being flexible with schedules so Dillard students can have a better work-life balance. Getting comments from the surrounding residents appreciating open hours and accommodating environment, while giving drivers a sense of normalcy in a hectic world. Wash Dat works hard to bring people together, connect communities, and help protect the cars we use everyday.
Wash Dat is committed to serving communities, supporting local organizations, and helping New Orleans drive a little happier. To purchase gift cards, tiered memberships, multi-car subscriptions, business memberships and more, join the Wash Dat Nation!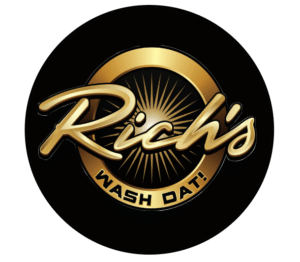 Earhart – Gentilly – Algiers – Kenner