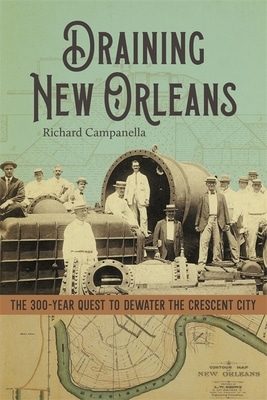 Uptown author Richard Campanella will present and sign his newest book, "Draining New Orleans: The 300-Year Quest to Dewater the Crescent City" tonight (May 10) at Octavia Books.
With many other books to his credit, Campanella, a geographer and associate dean for research at the Tulane School of Architecture, wrote "Draining New Orleans" as the first full-length book devoted to "the world's toughest drainage problem."
The book chronicles the herculean attempts to reclaim the city's swamps and marshes and install subsurface drainage for massive urban expansion. It addresses geography, public health, engineering, architecture, politics, sociology, race relations and disaster response.
Octavia Books, 513 Octavia St., will host the presentation and signing on Wednesday (May 10) from 6 to 7:30 p.m. See here for more information on "Draining New Orleans."