Representative Aimee Adatto Freeman's office is hosting a meeting with State Fire Marshal Daniel Wallis to discuss Doubles to Dorms and other neighborhood issues related to fire code adherence.
---
Please join tonight, September 15, from 5:30-7:30 PM
Faith Baptist Church, 2318 Fern St.
Refreshments will be provided.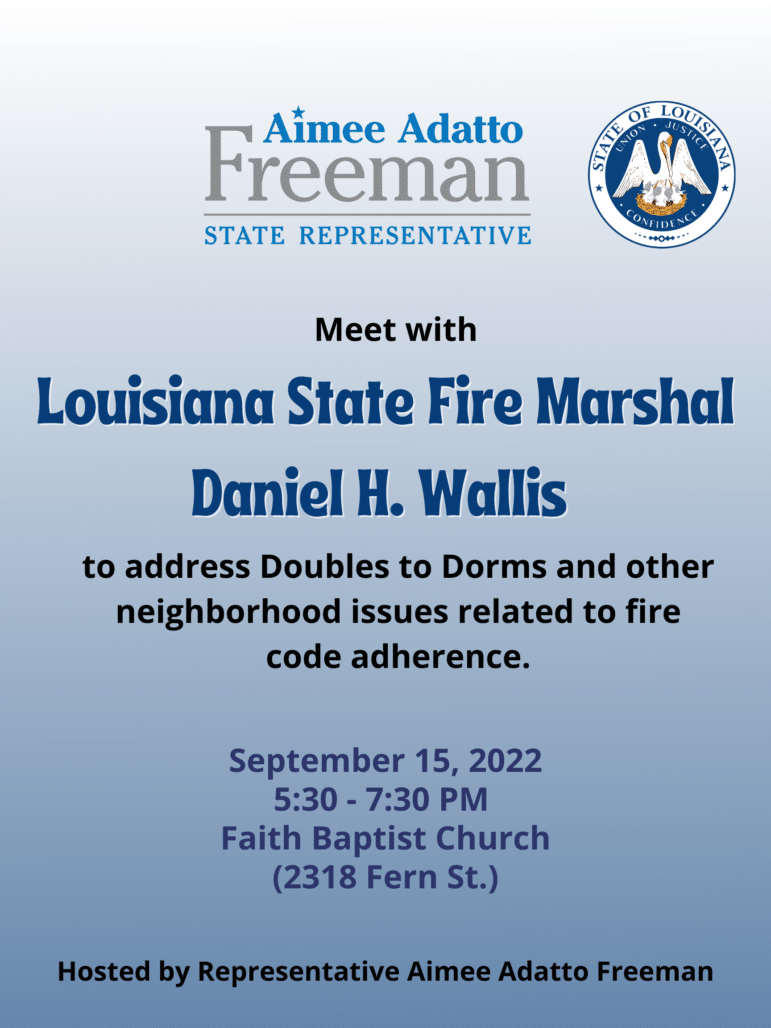 For more information and how you can show your support, please visit www.voteaimee.com.