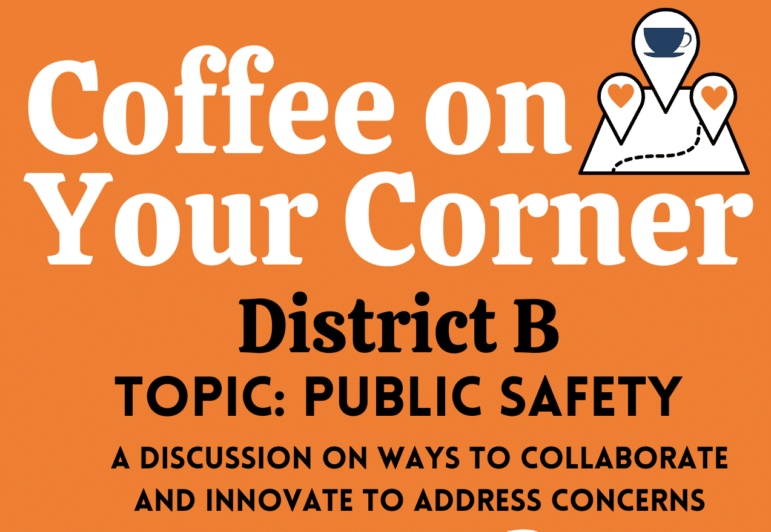 Public safety officials will take your questions on Thursday (Feb. 23) at the next Coffee on Your Corner with the District B Neighborhood Engagement Office.
Representatives with the Violent Crime Task Force and with NOLA311 will meet with citizens. Mayor LaToya Cantrell formed the Violent Crime Reduction Task Force, under the command of Orleans Parish Communication District Executive Director Tyrell Morris, in January to strategize methods of crime prevention.
Morris will present updates at the meeting, according to Kevin J. Kellup, the neighborhood liaison for District B. Kellup said 15 to 20 District B community leaders will also participate.
Corresponding city department representatives from the Violent Crime Reduction Task Force and NOLA311 will be attending to present updates and field questions from residents.
The District B Coffee on Your Corner event will be held Thursday at 10 a.m. at Liberty's Kitchen, 300 N. Broad St., in the Taylor Center room.
The Community Office Hours and the Coffee on Your Corner programs bring city officials into neighborhoods to get more engagement from residents who are less likely to attend a city meeting.
You can register for the event at nola.gov/NEOevents. Parking is available in the Whole Foods lot. Enter Liberty's Kitchen through the Conti Street entrance.