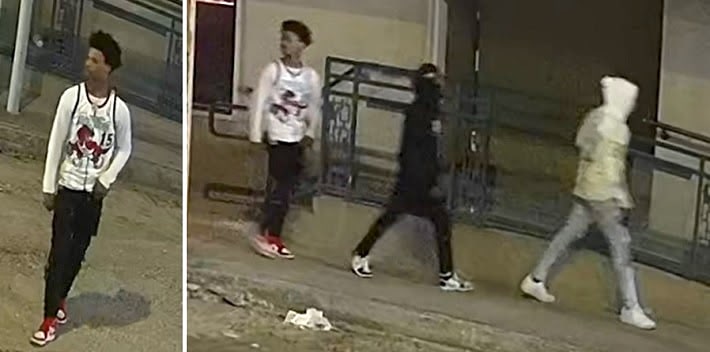 The NOPD is seeking assistance in locating three persons of interest for questioning in the ongoing investigation of a homicide and mass shooting that occurred Feb. 19 as the Krewe of Bacchus parade passed on St. Charles Avenue near Terpsichore Street.
A 15-year-old boy was killed in the parade route shooting. Four others were injured, including a 4-year-old girl. Police have arrested a suspect, 21-year-old Mansour Mbodj, in the fatal shooting.
NOPD Homicide Unit detectives have determined the pictured unknown individuals to be persons of interest in this incident. They are not currently wanted on criminal charges in this investigation. However, detectives feel the subjects may have knowledge of information vital to the investigation and wish to interview them.
Anyone with additional information on this incident or on the pictured persons of interest is urged to contact NOPD Homicide Detective James Fyfe at 504-658-5300. Those wishing to report information anonymously can do so by calling Crimestoppers of Greater New Orleans at 504-822-1111.