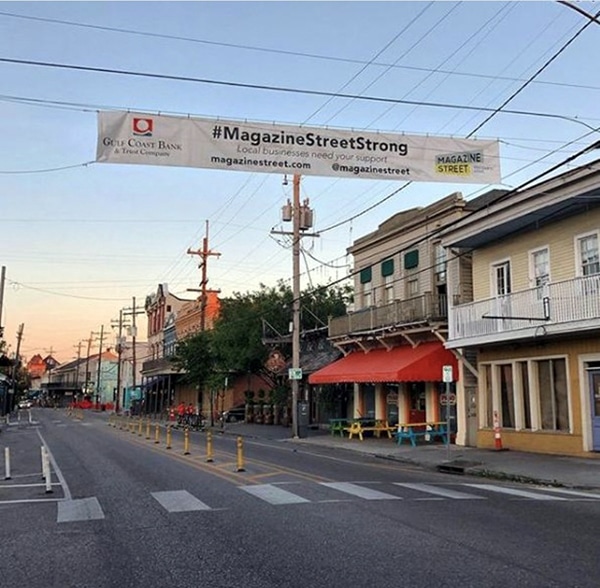 The Magazine Street Merchants Association offers some ideas for beating the summer doldrums. This week is Restaurant Week along the corridor. Then on Aug. 3,  a Block Party will take place.
In honor of Restaurant Week — Monday (July 17) to Sunday (July 23) — restaurants, bars, coffee shops and sweet shops along Magazine have created special menus with tempting prices, ranging from $15 to $50.
The Merchants Association is sweetening the deals by offering a Restaurant Week Passport. Each Restaurant Week special you try will earn a sticker for the Passport. Passports with three or more stickers will be entered into a raffle with prizes to please the most discerning foodie.
See the rules for more information on the Passports. See here for a list of participating businesses.
 In a few weeks, a Magazine Street Block Party — actually, a 10-block party —will be held. It is planned for Aug. 3 from 5 to 9 p.m.
The following shops on Magazine Street are participating and will stay open late, after hours: Alex Beard Studio, Art & Eyes, Cazador Art Gallery, Current Crop Roasting Shop, Dunn & Sonnier, ErgoFit, Esom Art, Fancy, Glasskin, Jillian Mac Fine Art, Keswani Group, Kiehl's, LiBird Studio, NOLA Boards, Rambo Flesh Art, Sotre, Sullivan Art Gallery, UAL, West London Boutique, and Zana Brown Studio.