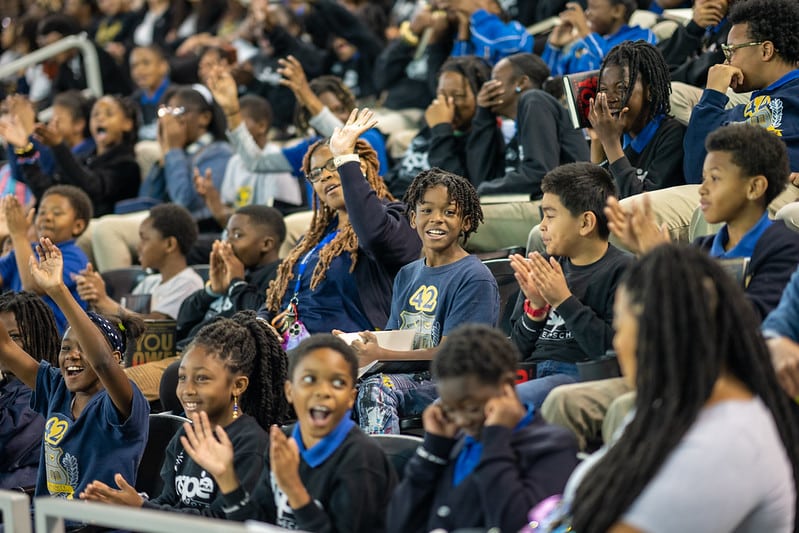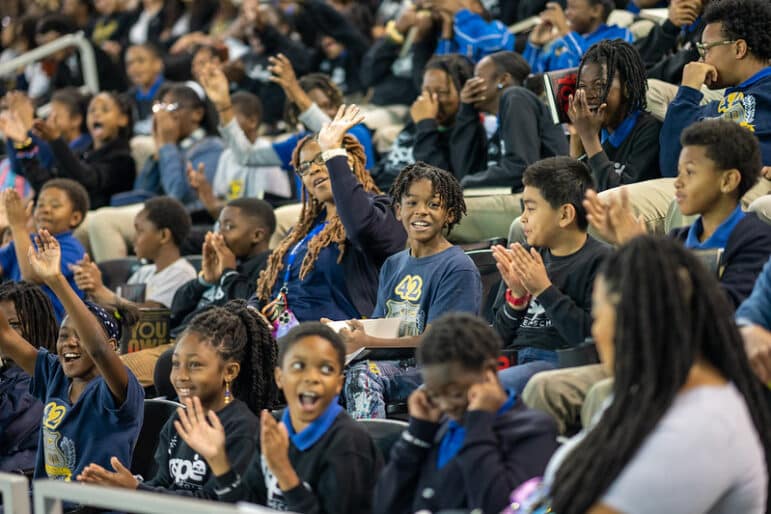 We had to do it again!
---
We gathered students from our InspireNOLA schools and schools throughout the city of New Orleans to show the community just what we mean by #NOLALove!
Our second NOLA Love Spring Student Rally was a day of inspiration and motivation for the students of New Orleans, and we were grateful to have motivational speaker Eric Thomas spark a fire in each of our students and remind them that YOU OWE YOU.
This initiative, launched in October 2022, continues to be for our students and by our students and their vision for a safer, healthier, and more loving life in New Orleans. NOLALove is and will always be for our students, for our city, and for our future.
Watch a recap video of the dynamic day:
About InspireNOLA Charter Schools
Founded in 2013, InspireNOLA Charter Schools operates a network of eight public charter schools in New Orleans, including Alice M. Harte Charter School, Andrew H. Wilson Charter School, Dwight D. Eisenhower Charter School, McDonogh 42 Charter School, Pierre A. Capdau Charter School, Edna Karr High School, Eleanor McMain Secondary School, and McDonogh 35 Senior High School. InspireNOLA currently serves more than 5,800 students in prekindergarten through 12th grade.