Moon Garden, one of the first dedicated boba tea spots in New Orleans, is opening Friday (Feb. 17) for tea and snacks on Magazine Street in the Irish Channel. The building was formerly the home of Alkemy Salon, which closed last year.
Owner Raymond Curry completely renovated the Magazine Street building — the former Alkemy Salon, which closed last year — to fit his purposes, adding a kitchen and a bar and freshening up the space. Moon Garden is planning its soft opening for Friday (Feb. 17).
Curry, a New Orleans native, graduated from the Xavier University College of Pharmacy in 2018 and previously worked as a pharmacist. It was while he was working in Alexandria that he first tried boba tea.
Curry opened his first location of Moon Garden at the Pythian Market, but was forced to explore other options for his business when the building came under new management last year. Although Curry thought that Moon Garden could remain at the Market, it became clear that he would have to find a new spot for the shop.
"I was already looking for places for a second location of Moon Garden," he said. "So, in the end, it all worked out."
Boba tea is a tea-based drink that originated in Taiwan. Moon Garden offers a variety of flavors of the tea, such as Mango, Piña Colada, Lychee, Thai Tea, Coconut and Lavender Oat. Other drinks include fruit teas, brewed teas and juices, cream drinks, smoothies, hot tea, coffee and soft drinks.
Moon Garden's Magazine Street location will also offer all-day brunch. Menu items will include avocado toast, lavender blueberry pancakes, Belgian waffles, steak and eggs, cheese waffle sandwiches, salads and grits.
One holdover from the Pythian Market is Moon Garden's variety of house-made charcuterie boards and sandwiches. Charcuterie boards come packed with cheese, meat, crudités, fruit, pickles, crackers, jam and nuts. The sandwich menu includes turkey and munster, mozzarella and pesto, and a steak melt.
Once Moon Garden settles into its new space, Curry plans to offer special tea party social events where customers can sample teas and socialize. "It's still in the planning phase, but I see it as reservation-based, in which people can come and sample teas at a decadent event," he said.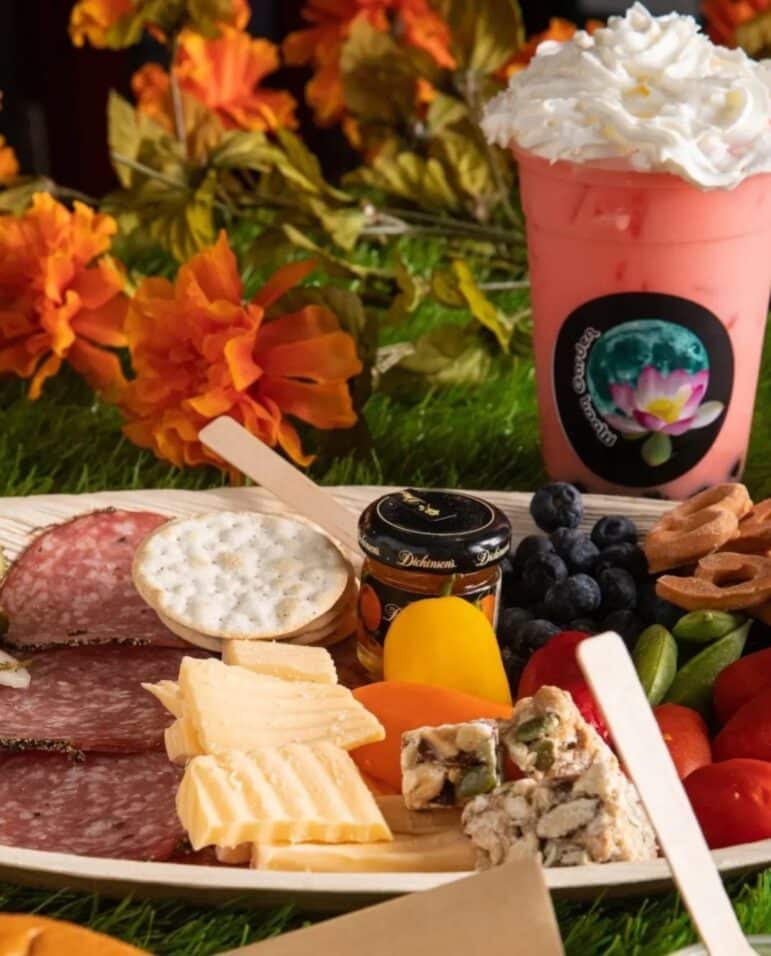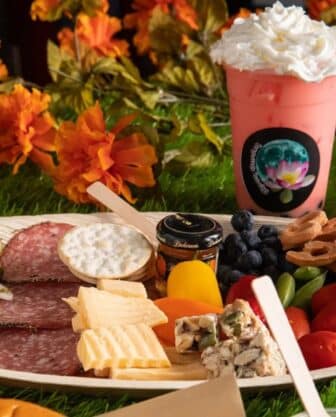 Moon Garden's soft opening hours are daily from 11 a.m. to 8 p.m.
Moon Garden
3138 Magazine St, Suite
504-699-0155
moongardennola@gmail.com
moongardennola.com
Instagram: @moongardennola
Reporter Marielle Songy can be reached at mlsongy@gmail.com.