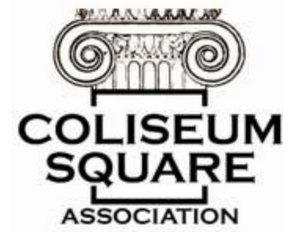 The owners of Mayas restaurant plan to add tapas, live music and salsa dancing to the offerings at their Magazine Street restaurant, and will discuss the idea with the Coliseum Square Association at a meeting tonight.
The addition of live music comes at the request of patrons, owner Trinity Cazzola writes in a letter posted on the restaurant's website. On Friday and Saturday evenings, the restaurant hopes to combine small plates with live, unamplified music by local and international musicians and salsa dancing in the bar area.
"We are excited about an opportunity of acquainting our patrons with traditional Latin American culture by offering 'Salsa and Tapas' in our refined atmosphere – not being offered anywhere else in New Orleans," Cazzola writes.
The request — which also includes the addition of go cups, which are currently prohibited at the location — will require approval by the City Council, so the restaurant has created an online petition for the project. Cazzola will also speak to the Coliseum Square Association tonight seeking their support for the plan as well.
In addition to Cazzola's request, the association will also consider longer-term projects such as its position on making the Lower Garden District section of Magazine Street two-way and strengthening its voice on zoning issues before the city, according to the agenda. The meeting begins at 6:30 p.m. at Bridge Lounge, 1201 Magazine Street.