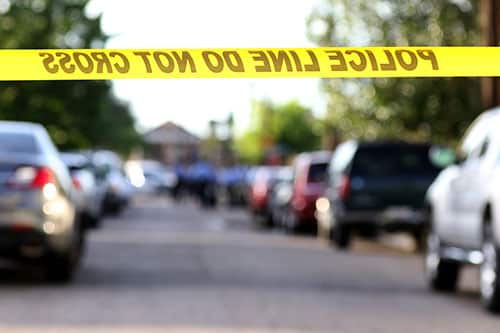 A shooting in Central City on Tuesday (Feb 28) left a man dead, according to the New Orleans Police Department.
Sixth District officers responded to a call reporting a shooting in the 2300 block of Washington Avenue around 3:25 p.m. When at the scene, officers found the victim in a driveway with multiple gunshot wounds. He was pronounced dead at the scene by Emergency Medical Services.
The Coroner's Office identified the victim as Timothy Wells, 29. Wells died of gunshot wounds.
Police said investigators are still working to gather information to identify a suspect as well as a motive.
Anyone with additional information on this incident is urged to contact NOPD Homicide Detective John Bakula at 504-658-5300. Those wishing to report information anonymously can do so by calling Crimestoppers of Greater New Orleans at 504-822-1111.
This report was updated March 2 with the name and age of the victim.