The Southern Food and Beverage Museum holds a yearly "Made in Louisiana" festival. The fest features merchants, chefs, distillers and all-around interesting people with locally made products available in New Orleans. I was lucky enough to be invited, and I plan to introduce you to some of those people and their products.
Part One
Bulldog Pepper Jelly: Jelly with a Bite
Everyone should have the pleasure of meeting the Bulldog Farm Pepper Jelly sisters, Kim Johnson White and Cindy Johnson Anders. These ladies are contagiously happy, high energy, hard-working and Louisiana to the core. These are Robert Harling characters come to life, southern belles, vivacious go-getters whose beloved bulldogs, Jolie Blanc and Rocco, inspired their brand name. Their entry into the food market is Pepper Jelly. It's good pepper jelly, and it's now available at Rouses in New Orleans.
The brand is a story of two sisters – beautiful inside and out – making their mark with a family business. They inherited their small farm in Lone Pine, La. from their great-grandparents nine years ago and began tweaking their Aunt Jean's family recipes right away.
On the farm, they grow and harvest pesticide-free Jalapeño, Habanero, and Serrano. The strawberry pepper jelly is made using locally grown strawberries, and their pecans are harvested from the farm's hundred-year-old Pecan trees. The products are unique and popular–so popular in fact, they are now on shelves in over 100 stores.
Varieties include Jalapeño, Roasted Garlic, Roasted Pecan and Strawberry. Seasonal flavors are Cranberry Pecan, and Kadota Fig made with Habanero and fresh fruits. My first foray with the product line was incorporating the Roasted Garlic Jelly within a pork tenderloin reduction gravy.
These are jellies that are meant to be incorporated into recipes, not just served with cheese or charcuterie, but also as a piquant glaze on pork chops, roasted Brussel sprouts, a vinaigrette base, or as part of a dessert topping or filling. They sincerely want you to cook with their products and to share the results. Recipes are also provided on their website.
Bulldog Pepper Jellies can also be purchased Uptown at select Rouses and online at bulldogpepperjelly.com.
Cuz' #MadeInLouisiana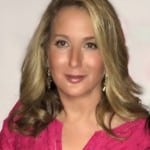 Kristine Froeba is a fourth generation Uptown girl whose varied background includes food and travel writing, celebrity ghost writing, public relations, social media management, fundraising, preservationist, reluctant tabloid hack, and litigation specialist. She describes herself as part foodie, part writer, part historian, historic renovation zealot, and full time dabbler.