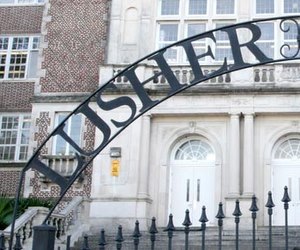 Both campuses of Lusher Charter School, "Baby Ben" Franklin Elementary and the International School of Louisiana's Camp Street campus are all newly slated for renovations under the latest plan to spend the remainder of a $2 billion FEMA payout for school repairs, and Johnson Elementary will have a renewed shot at moving to the Priestly site.
Lusher supporters in particular dominated the town hall forums held in Uptown New Orleans over the summer, describing their buildings' critical structural issues that needed repair. The argument they made, joined in by representatives over other Uptown campuses, is that the rush to build "21st Century" buildings around the city should not take undue priority over the needs of existing programs.
Those concerns were apparently heard by district officials, because the plan released Friday creates an additional category of schools to be refurbished, including many Uptown campuses. Patty Glazer, assistant head of Head of School at Lusher, praised district leaders for their "creative problem solving" with the reallocations.
"We're thrilled," Glazer said. "We're happy that the money is touching all the students in the city, and every building, it looks like."
Changes in the plan include:
The Fortier building that houses Lusher High School on Freret Street is slated for an $18,755,692 refurbishment, one of the largest new allocations in this version of the plan. The building needs substantial work on its climate control systems, as well as sealing its roof, windows and bricks against water intrusion, officials have said. The previous plan did not fund any work to the Fortier building, but proposed a $46 million renovation to it.
"Baby Ben" Franklin Elementary School is now slated for a $14,369,521 renovation. In the previous plan, Franklin was not funded either, though the unfunded stage called for a $15 million renovation.
The Laurel Elementary School building in the Irish Channel, which previously had no work under consideration, is now scheduled for a $6,852,185 refurbishment. The building houses SciTech Academy, a charter operated by ReNEW Schools.
Lusher Elementary School on Willow Street also rose out of the unfunded category to be designated for a $4,751,620 refurbishment. Under the previous plan, a full renovation would have cost $14 million, if money could be found for it.
The Andrew Jackson Elementary School building on Camp Street that houses the International School of Louisiana is now slated for a $4,195,710 refurbishment. It was previously unfunded, but suggested for a $15 million renovation. School supporters at the planning meetings were not strident about demanding repairs, but generally urged district officials to listen to the broader concerns.
The amount allocated to renovate Johnson Elementary School barely changed, but its entry in the plan now includes the statement, "Johnson will be renovated at Priestly contingent on feasibility study." Previously, the Priestly building on Leonidas was deemed "not required."
Cited the once-struggling school's rapidly improving performance, neighbors of Johnson and other school supporters have been arguing for the program to be moved from its current building on Monroe to the Priestly site, which they say is safer, more prominent and more appealing to a broader student base. Their focus has been on the site itself, not necessarily the old Priestly building.
One of the only Uptown schools to see a substantial reduction in its allocation under the new plan is Samuel J. Green Charter School, which is slated for a $5,017,221 refurbishment. In the last plan, Green was afforded a $17 million full renovation. Under an even earlier plan, however, Green was set to be landbanked, and supporters and neighbors focused much of their energy on ensuring that the school remained open, not on repairs.
Other Uptown schools saw little change in status under the new plan. Construction is continuing on Crocker Elementary School, and the renovations of Audubon Charter and McMain Secondary are in the design phase. Live Oak in the Irish Channel, Lafayette Academy on South Carrollton and Sophie B. Wright High School are all still planned for renovations of upwards of $20 million apiece.
Three other campuses — Audubon Charter's extension campus on South Carrollton, Banneker Elementary in the Riverbend and Cohen High School — are all still considered "bridge buildings" to be used temporarily while the current plans are being executed.
Contact Robert Morris at rmorris@NolaMessenger.com, or post your comment below.