Oktoberfest and the Oompa band have finally returned to New Orleans proper. What could be more fitting for a New Orleanian than Bratwurst and beer on the bayou?

New Orleans Deutsches Haus, founded in 1848, the keeper of all that is German regarding New Orlean's heritage, is back. And New Orleans is happy. The Haus, originally named Deutsche Gesellschaft von New Orleans, has evolved with the times and is also hosting an Oktoberfest 5k this Friday.
The Haus states its mission is to celebrate and foster New Orleans' German culture, music, heritage, language, and history, but locals know and love the Haus for its raucous yearly celebration.
I say, stay for the chicken dance, but go for the food. Only two weekends remain of Oompa bands, waving your elbows like a chicken, and wearing an Alpine hat, Dirndl, Lederhosen, or the Bavarian floral hair wreaths.
The food is authentic and the portions outrageous. It's also delicious.
Each night offers hearty entrees of sausages, German sides, Rye, Schnitzel, German Meatloaf with Mushroom Gravy, Sauerbraten, Bratwurst, German Potato Salad, Mashed Potatoes, Sauerkrauts, and Red Cabbage. The menu differs according to the night.
Everything is also available al la cart, and there is also a three Sausage Plate of Bratwurst, Weisswurst, and Knackwurst or whichever you prefer. German mustards are on hand. Arrive before eight o'clock for everyone's favorite Schnitzel, with gravy or without.
There are German Cheeses, a sausage stand, a German Wine stand, and of course, oodles of Strudel and German Chocolate Cake.
The beer taps are impressive and feature over twenty German Beers, Lagers, Pilsners, Stouts, Märzen, Hefe-Weissen, Dunkelweizen, and Schwarzbier. Last year's featured labels were SPÄTEN, KÖSTRITZER SCHWARZBIER, HOFBRÄU, Paulaner, and Franziskaner.
This weekend also features the inaugural Oktoberfest 5K Run/Walk Friday, October 13th.
To register online go to this link.
Proceeds go towards the new The Deutsch Haus building fund—the original historic building was razed by the government to build the new V. A. complex in Mid-City.
Deutsches Haus Oktoberfest
1700 Moss Street (across from City Park)
New Orleans, LA 70119
http://oktoberfestnola.com
October 13-14th and 20-21th
Fridays – 4:00 p.m. – 11:00 p.m.
Saturdays – 1:00 p.m. – 11:00 p.m.
Admission $8
Children 12 and under free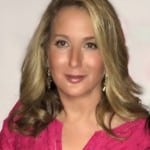 Kristine Froeba is a fourth generation Uptown girl whose varied background includes food and travel writing, celebrity ghost writing, public relations, social media management, fundraising, preservationist, reluctant tabloid hack, and litigation specialist. She describes herself as part foodie, part writer, part historian, historic renovation zealot, and full time dabbler.