Three Weekends of das Oktoberfest!
Prost! Deutsches Haus and Oktoberfest are back in town.
Das Deutsches Haus, New Orleans' German cultural and heritage center, aka the German house, is back in the city proper and celebrating Oktoberfest. This year marks the organizations 90th anniversary and its inaugural Oktoberfest at its new location in Mid-City.
If you think about it, it makes perfect sense that New Orleanians celebrate the most Bavarian of holidays down on dah bayou—Bayou St. John to be exact.
For those new to the fest, Oktoberfest is Bavaria's largest beer and music festival celebrated in Germany each fall. Louisiana's tradition of Oktoberfest dates back to 1928 and is a feast for those seeking a fun Bavarian food and cultural experience.
The festival offers a large variety of German beers, wines, schnapps, food, music, and dancing. It's also an annual tradition many a local and their parents have enjoyed since childhood. Lederhosen, dirndls, and Alpine hats are worn by many, as well as German flower garland hairbands for ladies. Oompah bands and the chicken dance are part of the tradition.
The food at New Orleans' Oktoberfest is serious. The volume and quality served each year is astounding, to say an army of locals of German heritage are cooking for thousands is not an understatement. The operation runs like clockwork, and the quality is astounding. Frankly, it is delicious, authentic, and a must stop for local foodies.
Servings are generous and flavorful, with entrees featuring a hearty rotating selection of Sausages, German Meatloaf with Mushroom sauce, Roast Pork Loin with Cherry sauce, Bavarian Chicken Paprikash, and my favorite, Schnitzel with Jaeger sauce. Each entrée is accompanied with several robust side choices including German Potato Salad, Sauerkraut, Red Cabbage, and Mashed potatoes and gravy. St. James Cheese Company is offering a selection of German Cheeses and wines.
The large soft salted Bavarian pretzels or laugenbrezeln (eaten with mustard) are offered as well as a Bratwurst, and Weisswurst (white sausage) sandwiches served on pistolettes. There is also a Brat Burger, Kielbasa on a stick, and a pastry stand laden with cakes, pastries, and apple strudel.
The New Orleans Deutsches Haus was initially founded in support of descendants of the mass German immigration to New Orleans and the Gulf Coast in the 1840s. The Haus' historic building on S. Galvez was damaged during Hurricane Katrina and eventually demolished when eminent domain acquired the property as part of the new veteran's hospital complex.
Oktoberfest has since been held outside of the city as the organization awaited a new and permanent home. The new Haus is over 10,000 square feet, the complex occupies 4.5 acres, and includes an outdoor sizable outdoor Beer Garden or Biergarten shaded with ancient oaks. The hall will hold 300 people, a bar that can accommodate 50, meeting rooms, and parking for 200. Completion of the project and an official opening is scheduled for November 18th.
The Haus' new location is on the bayou across from City Park's Museum of Art entrance. Oktoberfest begins each Friday evening from 4 p.m. til' 11 p.m. and from Saturday from 1 p.m. til' 11 p.m. for the next three weeks.
Volunteers are still needed: Learn how to volunteer here.
Deutsches Haus (link to map)
1700 Moss Street
New Orleans, LA 70119
Admission is $8 — Free for Children 12 & under
October 5-6, 12-13 and 19-20
Fridays 4 pm–11 pm
Saturdays 1 pm–11 pm
Bayou St. John across from City Park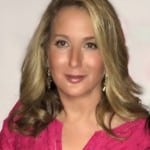 Kristine Froeba is a fourth generation Uptown girl whose varied background includes food and travel writing, celebrity ghost writing, public relations, social media management, fundraising, preservationist, reluctant tabloid hack, and litigation specialist. She describes herself as part foodie, part writer, part historian, historic renovation zealot, and full time dabbler.