I'm Joe Gerrity, local businessman, investor and Real Estate Broker. For my monthly "Yo Joe" column, I'll be answering your real estate questions as well as providing market information and housing statistics.
I believe the main responsibilities of a Realtor are to add value and facilitate mutually beneficial transactions, and through this column I hope to help the New Orleans community make more informed decisions about their housing future.
Yo Joe! Do you think that new regulations on short term rentals will have an impact on the housing market? If so, in which way?
It will definitely impact the market to some extent. Anything that creates uncertainty in what has otherwise been a lucrative sector of the market will have some sort effect on the market as a whole.
New Orleans just isn't that big, and I'm aware of more than a few owners who have decided to put their long held Short Term Rentals (hereafter referred to as STR's) up for sale in the past few months. If there's a chance of the licenses being revoked entirely or huge fines or bureaucratic nightmares being imposed it will cause some risk averse owners to get rid of properties entirely or to instead rent them out in a more traditional fashion.
I firmly believe, based on mostly anecdotal evidence, that a large chunk of Uptown properties are worth more as STR's than as traditional residential investment properties. If we were to immediately make it illegal to rent out properties in any fashion other than long term leases, it would in the short term and long term cause a price drop in the residential rental market. How could it not? It's basic case of increased supply without a corresponding increase in demand. Orleans Parish added only a handful of new residents last year, so we're not a rapidly growing metropolis like most other cities that have imposed burdens on STR owners.
That said, I don't expect heavy handed regulations to occur overnight since the city has a vested interest in offering STR options. I'm just using it to illustrate the point that the city's actions will have an effect. Like it or not, the short term rental market has created wealth for some, and impacted the ability of others to find housing within their budget. If the City Council decides to further restrict the market it will likely result in a higher available housing supply at lower prices than we would otherwise see, as well as more available long term rental units at lower prices.
Hotel rooms, however, would almost certainly see an increase in prices, especially during times when there aren't enough available to satisfy demand.
Yo Joe! How hard is it to work with HANO on subsidized housing? I've heard mixed things.
You've heard mixed things because parts of it are extremely simple and well run, and other parts are a complete nightmare. One of my HANO-approved properties was approved for occupancy over a month ago. We are still waiting for them to schedule an appointment to physically sign the lease with the tenant—a process that should take a total of 5 minutes.
They can't provide any guidance on when, if ever, they will actually schedule this appointment. Meanwhile, our tenant was effectively left without a place to live when her other lease expired and we couldn't get her new one signed. We had to let her move in on a short-term lease that is completely unrelated to HANO due to the agency's lackadaisical attitude toward closing deals. There is simply no explanation for why the process so time consuming, and they don't bother to make one.
Once you have a tenant everything is generally smooth sailing. It's truly a joy to receive direct deposit, and almost everyone I've rented to through HANO has been a great tenant. But again– if you're not willing to constantly follow with with the HANO office, or hire someone to do it for you, I wouldn't recommend going that route.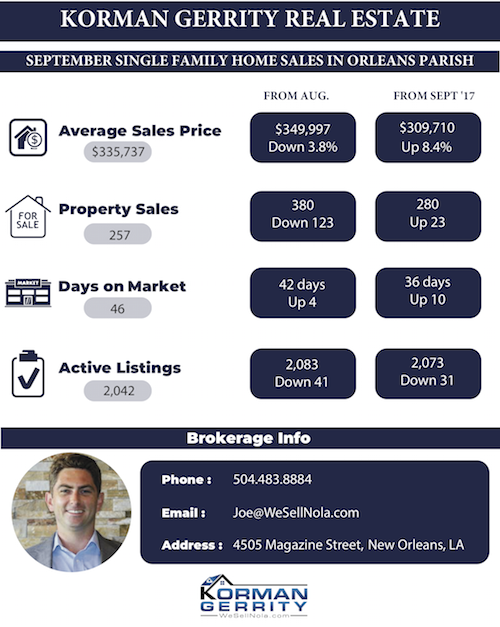 Hey Joe! I'm a developer who focuses on uptown. What mistakes are people like me making? What could I be doing to really impress buyers?
I cringe every time I see a light fixture or vanity that's obviously from Home Depot in a hundred year old million dollar property. Same goes for laminate flooring, hollow core doors, and cheap plastic fencing. This city has a bunch of great places to buy old antique building materials and fixtures– The Bank, Rickas, Dop Antiques, and many more. Up your game and add to the history of this great city by using appropriate hardware and fixtures.
The one thing I advise builders and flippers is to put in a multi-stream shower in. The cost is normally less than a thousand dollars to put in two body jets, a rain head, and a diverter. When I walk into a 1.5 million dollar house with a bathroom that's otherwise stellar and see one single shower head in a 40 square foot shower my jaw just drops. Make it pop with some additional jets. Your eventual buyer will appreciate it.
It's also weird to me when investors do 98% of the renovations and then start showing the property without even cleaning it properly. You want it to pop right when it hits the market. That's when you're getting the most bang for your marketing buck from a listing perspective. You want your professional pictures to look awesome, so it makes no sense to get it on the market a few days early when the end result is going to be a lot of would-be buyers coming in and being immediately turned off by what ISN'T done instead of what IS done.
Hey Joe! I've rented for a long time and I hate how much money I've paid to someone else throughout my life. I don't even know where to start with the home buying process. What should I do first?
You're in luck! My realtors and I work with new homebuyers all the time, guiding them through the process and helping them realize the American Dream– homeownership (with champagne afterward)!
We actually host a New Orleans new homebuyer seminar at least once a month. The next one is on Tuesday, October 16th from 6-7:30 at the Korman Gerrity office at 4505 Magazine.  We wine you, dine you, and answer all your questions about how to get started. There will be Realtors, a lender, and a title attorney at the event. Only a short part of it is a formal presentation, and the rest is spent having more personal conversations about the process and how to get started. Even if you're just looking to get better informed, I highly recommend attending.
You Know Joe?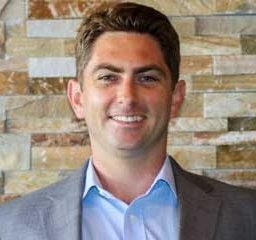 Joe Gerrity is the Broker and managing partner of Korman Gerrity Real Estate, a full service New Orleans real estate brokerage located at 4505 Magazine Street. He is also the managing partner of Big Easy Buyers, and a founding partner of both Crescent City Vape and Simply CBD.
In a past life, Joe was a contributing sportswriter to ESPN. Learn more at wesellnola.com or email Joe a question at joe@wesellnola.com.