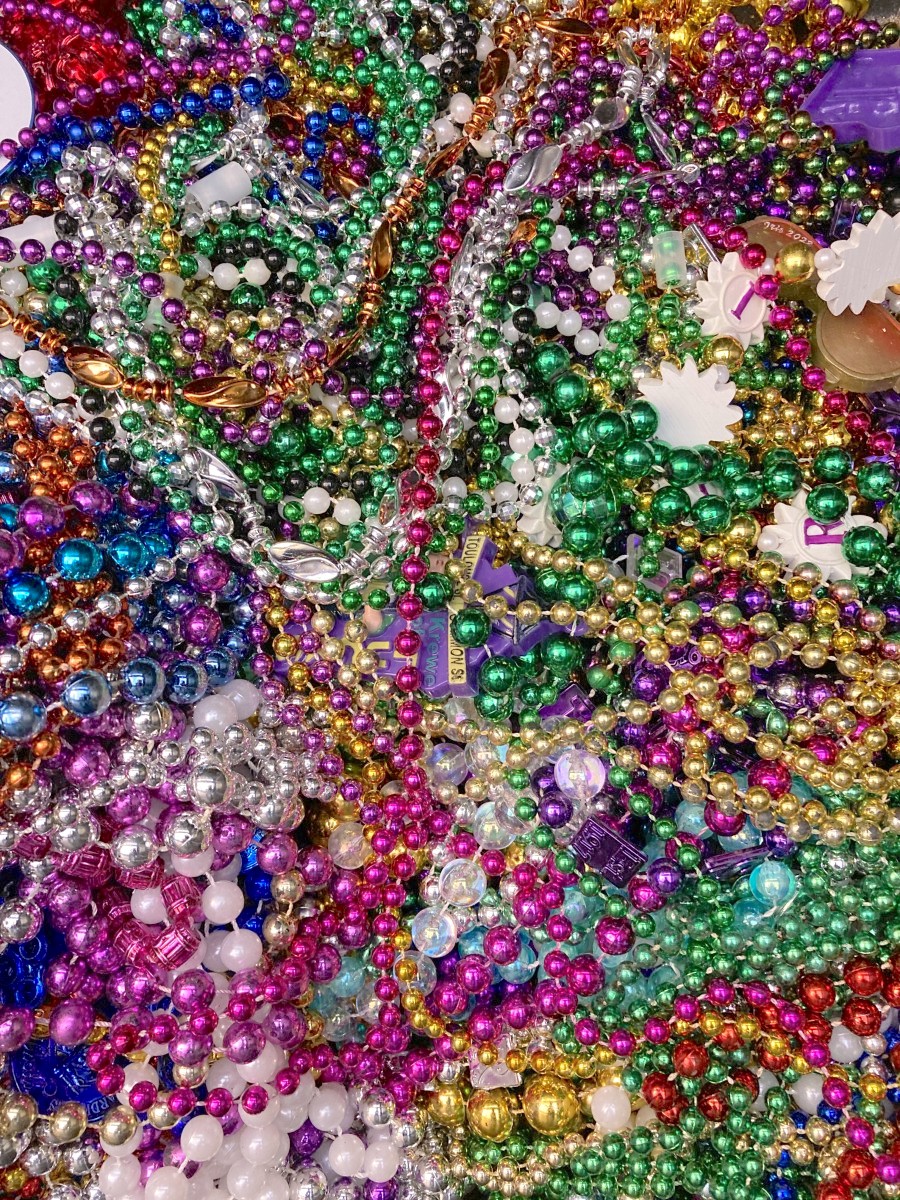 Now that the parades are over for the season, it's time to figure out what to do with all those beads.
They may be cluttering your home, but at least they did not end up in the city's drainage system or garbage dump. Now is the time to put them to good use.
About 25 million pounds of beads are thrown every year during Carnival parades, but only a very small portion of those are recycled.
"Everyone loves the thrill of catching beads at a parade," said Ron Forman, president and CEO of Audubon Nature Institute, which sponsors seasonal recycling bins for beads. "But all those shiny throws create tons of waste that can clog storm drains and harm nature and wildlife. Recycling Mardi Gras beads and other items helps keep them out of the environment and make us all feel good about letting the good times roll."
Uptown offers a variety of places to put unwanted throws to good use by donating them to ArcGNO or to St. Michael Special School. Both institutions aid local residents with intellectual disabilities; their bead recycling programs employ these individuals while raising money for their services.
For over 30 years, ArcNOLA has been a leader in creating wage-earning jobs by recycling Mardi Gras throws. ArcGNO offers year-round bead recycling as well as extra drop-off spots during Carnival season.
Uptowners can drop off unwanted throws throughout the year at the ArcGNO Uptown Community Center, 1771 Nashville Ave., or the Whole Foods Market, 5600 Magazine St.
The city's recycling center at 2829 Elysian Fields Ave. also collects beads along with other materials — glass, light bulbs, worn tires, batteries, used electronics — on the second and fourth Saturday of every month from 8 a.m. to 1 p.m. These beads are also donated to ArcGNO.
Until March 6, residents can drop off their unwanted throws at the front gate of the Audubon Zoo, 6500 Magazine St. No admission is needed to drop off beads, which will be donated to ArcGNO.
All New Orleans Public Library locations are also hosting bead recycling bins until Friday (March 3).
St. Michael Special School in the Lower Garden District, educates students age 6 through adulthood with intellectual and developmental disabilities. St. Michael students and graduates sort and sell beads for an annual fundraiser.
Residents can drop off beads at St. Michael Special School, 1522 Chippewa St., on weekdays from 8:30 a.m. to 2 p.m. For information or to arrange another drop-off time, contact the school at 504-524-7285 or info@stmichaelspecialschool.com.