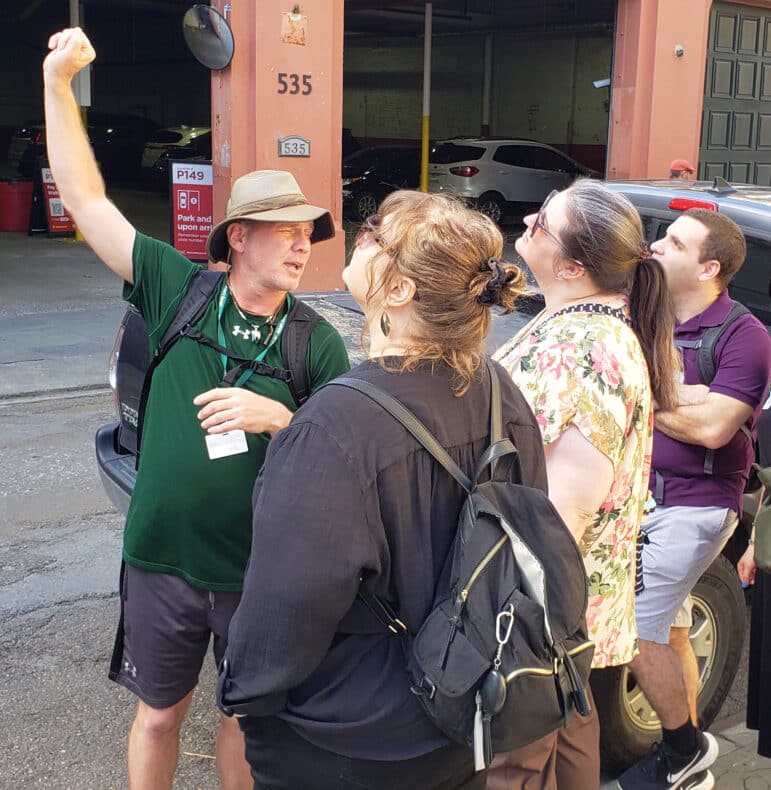 New Orleans is a fantastic city full of great history and culture, and very walkable, with few hills. A guided walking tour of the city, particularly a ghost tour of New Orleans, is a great way to make sure you don't miss out on anything! Unique NOLA Tours provides an immersive experience that allows guests to get up close and personal with New Orleans' history.
The Unique NOLA Tours Difference
Monique Hamilton and Christopher Falvey set out to create a business that gives New Orleans locals as well as tourists an experience that they won't forget. Unique NOLA Tours was founded to fill the need for smaller, more intimate, and accurate ghost tours in New Orleans.
Their guides take out 15 people or fewer on their tours, allowing their guests to feel free to ask questions and really get to know the small details of the city. There is an incredible amount of research that goes into the scriptwriting for their tours. This focus on the details allows their guides to give the most factually accurate information in comparison to the competition.

Unique NOLA works to provide more of an "experience" rather than just a regular ghost tour. In smaller groups with highly knowledgeable guides, their customers get a more personalized session than with the larger tours other companies provide. Unique NOLA offers several different tours to cater to your interests, ranging from ghosts to true crime and more.
How To Plan Your Tour
If you're looking for a ghost tour trip with some bar stops, their Lewd Spirits Tour is the best option. Stopping at three different bars in the Quarter, this tour tells the most salacious history of New Orleans. This is a great tour if you're on a girls trip, looking for a fun bachelorette party, or if you'd just prefer an adults-only tour experience.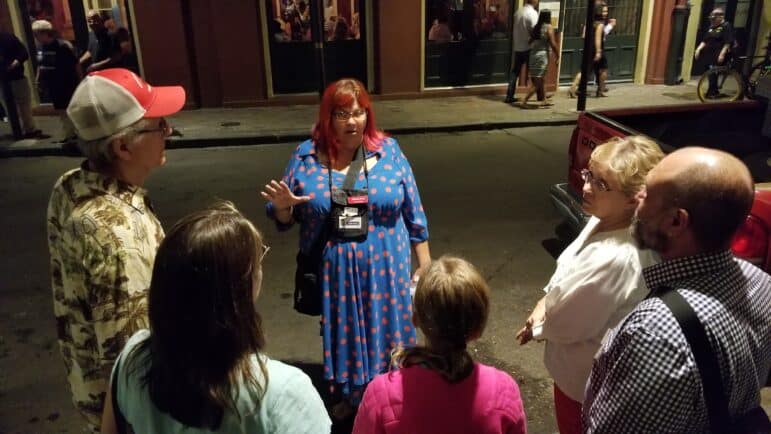 On the flip side, Unique NOLA also offers family-friendly options. The Spooky Family Ghost Tour is perfect for bringing kids along. This tour tells stories that are just spooky enough to interest kids but not scary enough to keep them awake at night.
If you're not interested in a ghost tour, Unique NOLA also offers a true crime tour that is perfect for those who love a good murder mystery. Similar to the ghost tours, the Sinister Criminal Intentions Tour tells the tale of many of New Orleans' true crime stories from its early days up to more recent times.
These are just three examples of the many tours available with Unique NOLA, which cater to every interest and allow you to see the city in a new way. History buffs and folks who just love a good story are sure to enjoy any Unique NOLA tour.
All tours are walking tours lasting from 1.5 to 2 hours, depending on the group's pace. Each tour is about one mile long and usually does not end where it begins. All the guides are New Orleans certified and are incredibly knowledgeable in New Orleans' history and culture. Check the weather before you arrive, because tours go on rain or shine! Even if there are only 2 people on your tour, Unique NOLA will still take you out.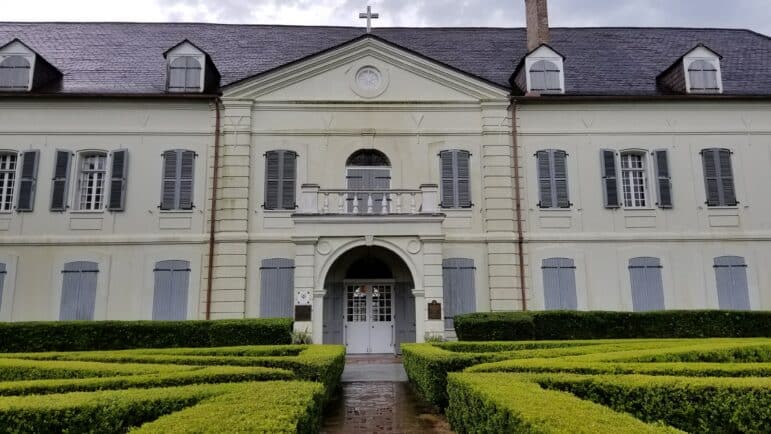 Book a New Orleans Ghost Tour Today with Unique NOLA Tours!
Unique NOLA is dedicated to providing an amazing experience for anyone interested in ghosts, New Orleans history, true crime, and more. Check out a New Orleans walking tour with Unique NOLA today!
504.777.7769 – info@uniquenola.com – 815 Toulouse St.