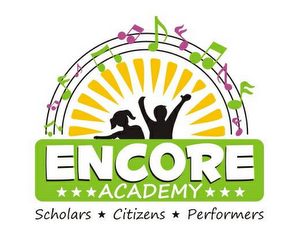 With time running out for any major construction projects before Encore Academy opens its doors in August, school leaders are exploring the idea of sharing space with an existing school for their first year.
The newly-approved charter school, which plans to combine individualized lesson plans with music education, is seeking a location in the greater Uptown area, officials have said. Their first choice was to convert a large warehouse on Washington Avenue into a school building, but the timeline has gotten too tight for that project, said Kesana Durand, president of Encore's governing board, at a meeting Tuesday night.
The board's second choice location, the Our Lady of Lourdes building just off Freret Street currently used by the disbanding Sojourner Truth Academy, also remains uncertain, as the Archdiocese has yet to say whether it will be available for any school to use next year, said school leader Terri L. Smith. Thus, the board voted unanimously to begin exploring a third option, a one-year lease to co-locate within an existing Recovery School District campus.
Durand declined to specify which campus would be under consideration, but said Encore remains committed to locating Uptown. The school plans to open with two sections each of kindergarten, first, second and fifth grades and one section of pre-kindergarten, so about nine total classrooms would be needed.
"We are definitely looking Uptown," Durand said. "We just don't want to make a public announcement until we're 100 percent certain."
The lack of a final location seems to be slowing the admission process, Smith said. So far, 31 applications have been received — all of which will be accepted without a lottery, and the remaining spots will be filled on a first-come, first-served basis.
"Interest is very, very high, and parents love the idea of the school, but the first words out of their mouths always are 'Where are you going to be?'" Smith said. "Until we can finalize that, I don't think we're going to get the numbers we want."
Teacher recruitment, however, has proceeded extremely rapidly. Smith said she has received more than 100 letters of interest, with more coming every day, and she has already begun the screening process.
"I'm very encouraged by the quality of people who are applying, experienced people as well as people who are relatively new to the ball game," Smith said.
The school's marketing plan is still being developed, and several board members noted that they hope to begin seeing advertisements for Encore soon, since other schools seem to be advertising already.