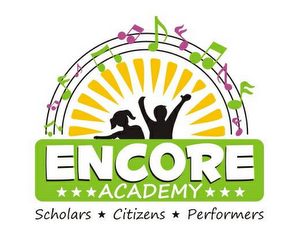 ENCORE Academy, the new charter school that will emphasize both music classes and individualized instruction, is holding a meet-and-greet for both enrolled and prospective parents tonight that will feature a drum-education group, officials said.
In its first year, ENCORE will share space with Crocker Arts and Technology charter school in the Milan neighborhood. While that construction on that new facility finishes this summer, however, ENCORE will hold tonight's event at Andrew Wilson Charter School in Broadmoor, where the school has also been holding its monthly board meetings. Tonight's event will also feature The Dancing Drum, a music education group.
For more details, see the information emailed by the school:
Join us for our second ENCORE Academy Family Meet and Greet!
Thursday, June 21 from 6-8 PM

Andrew Wilson Charter School Library
3617 General Pershing Street

Bring family or friends interested in enrolling at ENCORE Academy.

Agenda
6:00 – 6:15 Mingle with families and staff
6:15 – 6:30 Welcome and Introductions
6:30-7:00 Dinner
7:00-7:30 Student Activities with staff
School Leader meeting with families
Organization of Parent Advisory Group
7:30 – 8:00 Closing

To facilitate our planning, please RSVP at 504 444 2224, or by email to encorelearning@gmail.com.