RicRACK is hosting its annual Earth Day Celebration and Textile Reuse Challenge on Saturday (April 22) at its Central City shop creative reuse shop and community sewing studio.
Attendees will learn more about how to create sustainably, consume less and reuse or repurpose items throughout the year. Community partners the Green Project, Grounds Krewe and Compost NOW will be onsite giving out information about their programs.
There also will be a sidewalk sale — including racks of children's clothing and shoes for all ages. 
"As an organization dedicated to environmental responsibility and creative development, Earth Day is ricRACK's most important holiday of the year," said ricRACK Executive Director Lizz Freeman. "We are dedicated to making positive change in the staggering statistic that in the United States: about 11 million tons of textile waste ends up in landfills every year – about 2,150 pieces per second."
The annual talent showcase and competition, "The Designer Textile Reuse Challenge," will be on display, and all designs will be for sale in a silent auction. The bidding ends at 6 p.m. on Saturday. Proceeds will benefit this nonprofit's courses and workshops for youth and adults to learn to sew and to reuse donated clothing, textiles and craft materials.
Twenty-plus local designers and textile artists were given identical or comparable materials and asked to produce a wearable or functional piece. Their creations range from tote bags to dresses and robes.
Designer Coco Ryan, who began as a child making toy outfits from plants, contributed a strapless dress. He cherishes Earth Day "because we only have one home and one humanity."
Clara Diaz made an oversized purse with three-dimensional flowers from her challenge materials and says that she has "always been drawn to creating art from unconventional materials."
Monique Montil, also known for her gowns and headdresses, made a full-length coat, and loves the challenge of upcycling materials and giving them a new life. For her "every day is Earth Day."
RicRACK's sewing machine repair specialist Joe Armstrong will be on site offering affordable scissor sharpening; and by donation, Education and Outreach Coordinator Jahireen Hebert will have a table set up for mending and repairing clothes.
Visual artist and ricRACK instructor Jane Tardo will have a kid-friendly crafting area, where children can make finger puppets and learn about endangered animals. The children will have the chance to decorate blank fabric squares, which will be sewn together and turned into a community quilt by Freeman, a textile artist as well as the executive director.
Other services include a textile recycling drop-off point where end-of-life textiles can be recycled for $2 a pound. Towels, blankets and other pet bedding will be collected and donated to Zeus' Rescue. RicRACK does not take clothing donations; their clothing for sale primarily comes from film and TV productions.
Earth Day was first held on April 22, 1970, to demonstrate support for protecting the environment. It now is a global event, coordinated by EarthDay.org, and it includes 193 countries around the world. The official 2023 theme, continued from 2022, is "Invest in Our Planet." 
"We already have so many resources," Freeman said. "So we need to use and repair what we have, and that's how we can do right by our Earth."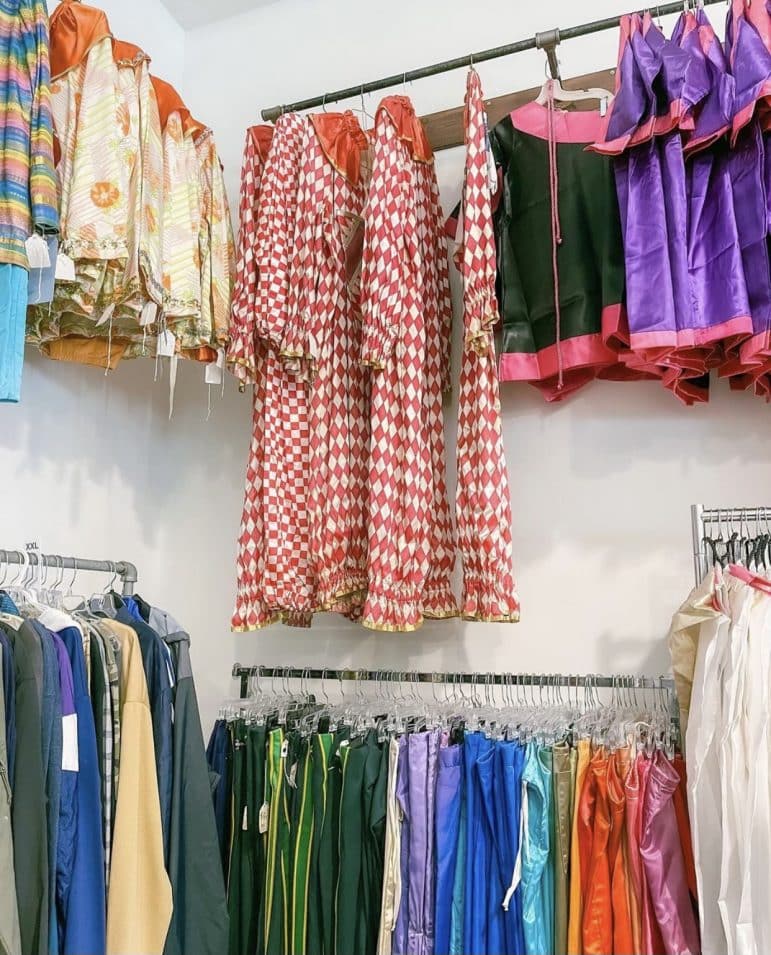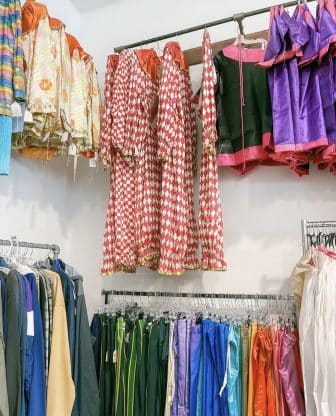 Saturday's Earth Day Celebration is from 2 to 6 p.m.
ricRACK
1927 Martin Luther King Jr. Blvd.
504-218-5205
ricracknola.com
ricracknola@gmail.com
facebook: @ricracknola
instagram: @Ricracknola