Longtime educator and school leader, Dr. Sharon Clark, is officially announcing her candidacy to serve as the District 2 member on the Louisiana Board of Elementary and Secondary Education (BESE).
"The essence of a good education is the belief by leaders that every child regardless of circumstances must have a quality education that will transform their present circumstances and expand their future opportunities," said Clark. "This belief will be my guiding principle as I serve the students, teachers, administrators, and families of District 2."
With a career in public education spanning over a quarter of century, Clark began as a para educator and English teacher in the Houston Independent school district before coming back to teach English at Fredrick Douglass High School. She went on to serve as an Assistant Principal in Phoenix, Arizona, before coming back home to take the reins Sophie B Wright Public School.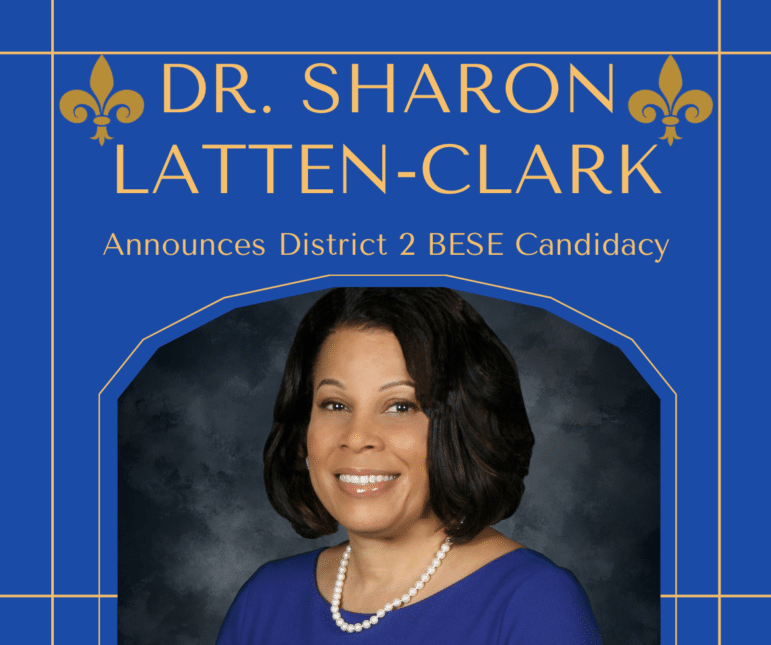 Clark led Sophie B Wright prior to Katrina and transformed it into a high performing, open enrollment school for generations of families in New Orleans. "We must work hard to continue to adopt and enact policies that provide the necessary tools we need to educate every child in every way, every day."
A graduate of Xavier Prep High School, Clark earned a bachelor's and a master's degree from Xavier University and a Doctorate from the University of New Orleans in Educational Leadership.
BESE District 2 includes Orleans parish, the West Bank of Jefferson parish, St. Charles, St. John the Baptist, St. James, and Assumption parishes.
BESE elections will take place on Saturday, October 23. Early voting is September 30th through Oct 7th excluding (Sunday, October 1) from 8:30am-6pm