Coworking is BACK at Propeller!
As we start the new school year, we'd like to welcome you to start a new work quarter at our newly renovated coworking facility at 4035 Washington Avenue! Our extensive renovations to our kitchen, meeting rooms, meeting room tech, event space, private offices, bathrooms, and other amenities have made this an optimal work environment for you and the pursuit of your entrepreneurial goals.
At Propeller, community is key. Our diverse members consist of like-minded entrepreneurs, non-profit executives, philanthropists, and social justice activists coming together and making a major contribution to our region through one of the fastest-growing entrepreneurial communities in the city.


Just take our community's word for it!
"Propeller is really a reflection of what is going on in the city. I do feel that sense of community, vibrance, and the ability to connect with people from all walks of life when I'm here."
– Everett Henderson, Software Developer, Pinger
"[We] came here because of the collegiality, the community use of the space on a regular basis, the number of people I knew who were already here. We wanted to be in the same space, and we made a good decision because we have gotten everything we anticipated, and it's extremely convenient to where I live."
– Julius Kimbrough, Mary Reynolds Babcock Foundation
"It's great to be able to come to a space and have the flexibility to do your own thing, have a conversation and get to know people around the building. I live really close. It's in my neighborhood. I live in Broadmoor. It's a great location for me. It's a nice mix of private offices and community space."
– Dori Hernandez, Cherry Street Entergy
"If I had to describe the community at Propeller, I would say that it is a very positive work environment that offers the space for people to collaborate with one another. Everyone's work ethic here is really strong which makes you more productive when working here. They offer free snacks, which is a plus to anyone and it's a good environment for you to learn about different organizations from around the city, so for example, Youth Run Nola. We met some people from there this morning, and it was just really cool to talk about our network connections."
– Nay Onta Fernandez, College Track
Propeller is uniquely positioned at the busy intersection of South Broad Street and Washington Ave, conveniently located near the libraries, restaurants, convenience stores, community services, and best of all–the homes of many of its members.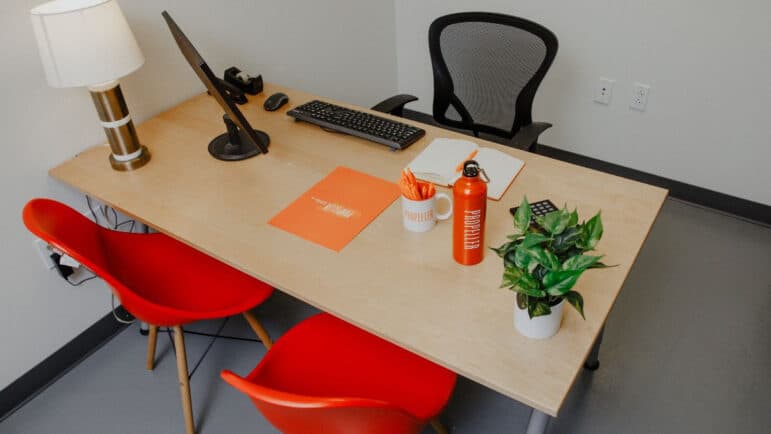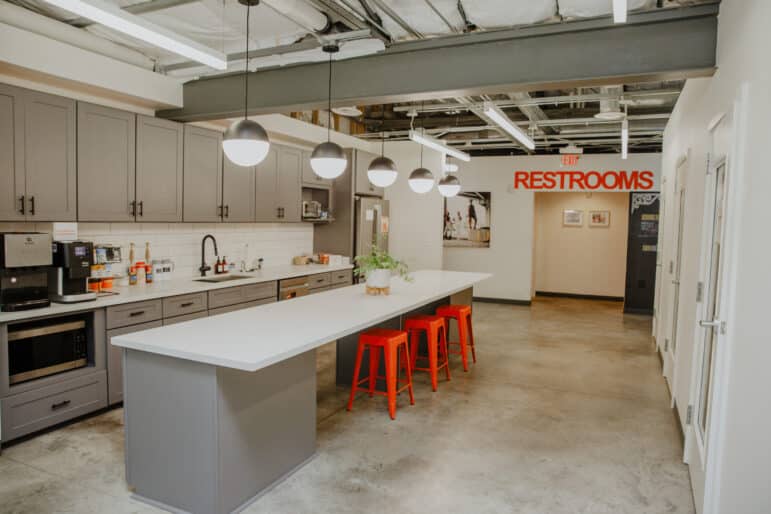 As a member, you can enjoy free:
Off-street parking
High-speed internet
B&W and color photocopying
24-hour access to the building
Conference rooms
Chat rooms
Discounted event space
Phone booths
A large kitchen perfect for meetings with coffee and free snacks.
10% discount at Laurel Street Bakery and free pastries in the office every 3rd Tuesday
Come take a tour or try out our space for free – email/call/text Lawless Turner, Membership Sales Broker, at lturner@gopropeller.org, (504) 756-2749.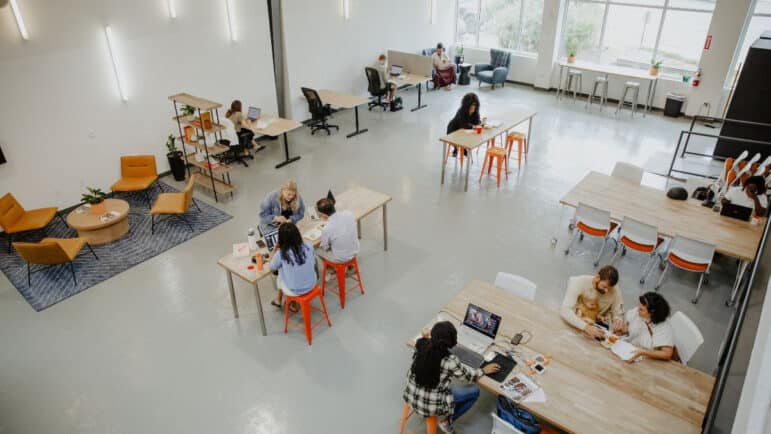 Propeller is a New Orleans-based 501c3 nonprofit that grows and supports entrepreneurs to tackle social and environmental disparities. Our vision is an inclusive and thriving entrepreneurial ecosystem in New Orleans that responds to community needs and creates the conditions for an equitable future. Visit
GoPropeller.org
to learn more.