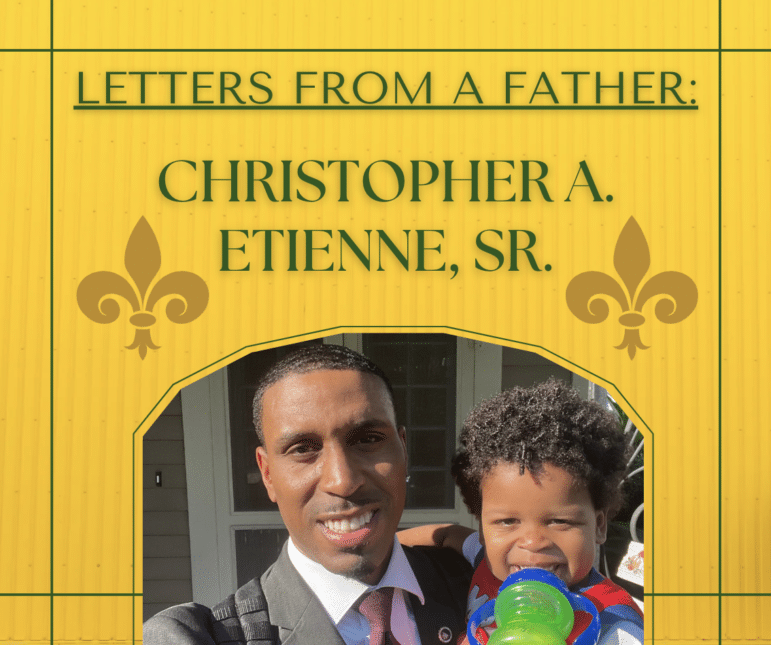 Dear Son,
I am very proud of you. I love you more than you can ever imagine. I am grateful daily for your kindness, joyfulness, and good humor. I admire all your curiosity, mischief, and smile that never fails to warm my heart and brighten my day. As a result, the greatest joy in my life is the joy I see in yours. And I realize that my life wouldn't count for much unless I ensure you have every opportunity for achievement and happiness in yours.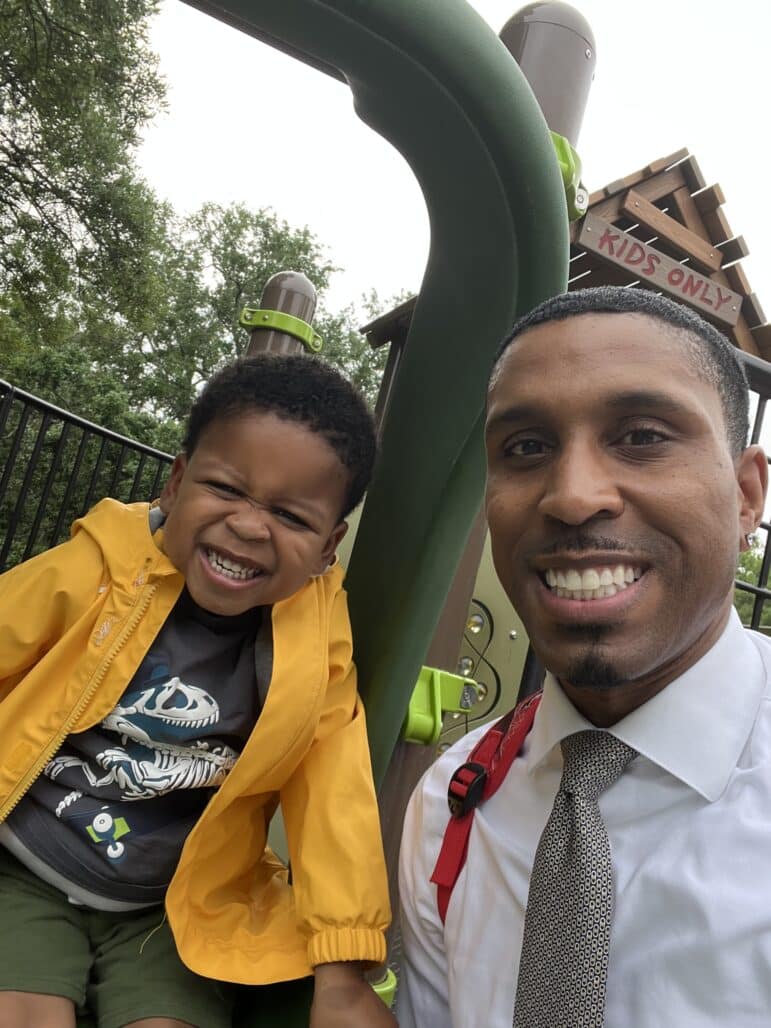 The teachings of your grandparents, or as you would say, "Nena and Paw-Paw!", which are my parents, shaped me. Indeed, your "Nena and Paw-Paw!" love you very much. They taught me and still remind me to this day to "strive for excellence!" so I can have a strong sense of achievement and experience pride. I learned from them that hard work can be enjoyed, highly rewarding, and giving back to your community. Most importantly, they taught me the importance of protecting your self-respect and dignity. Never pick a fight, but never run away from one if your dignity or an important principle is involved. And let no one ever "low-rate" you. Therefore, it's no coincidence that I teach you the same essential values to "strive for excellence." In the end, son, that's why I enjoy public service work because I want to inspire service in the public interest.

Dr. Ralph J. Bunche, the late veteran United Nations official and the first African American to be awarded the Nobel Peace Prize in 1950, argued, "I am convinced that nothing is ever finally lost until faith and hope and dreams are abandoned, and then everything is lost."
Therefore, I am even more optimistic about the future because the sky is not the limit; it's just the view. I want you to grow up in a world with no limits on your dreams and no achievements beyond your reach. As a society, I want us to elevate above our human limitations to reach beyond the divides of race and region, gender and religion that keep us from seeing the best in each other.
Lastly, son, may there be freedom, equality, equity, and empathy in society. In the scholarly words of Dr. Bunche, "May there be morality in the relations among nations. May there be, in our time, at long last, a world at peace in which we, the people, may for once begin to make full use of the great good that is in us." And remember to "strive for excellence!" Love you!


---
Christopher A. Etienne, Sr.'s passion for public service comes from a deeply held desire to impact the lives of others while transforming his community. Born in New Orleans, Louisiana, he was taught at an early age the significance of service, community strength, quality education, and the principles of social justice.
In June 2022, Mr. Etienne was appointed the Director of Community and Governmental Affairs at NOLA Public Schools (NOLA-PS). In this capacity, he is responsible for increasing public engagement and confidence in the school system.
Before joining NOLA-PS, Mr. Etienne served as a Legislative Aide to the former U.S. Representative Cedric L. Richmond and U.S. Senator Mary L. Landrieu, both of Louisiana and U.S. Representative Jahana Hayes of Connecticut. In these roles, he was responsible for analyzing and drafting legislation that serves the common good, promotes racial equity, and supports economic mobility and opportunity for children and families of all backgrounds, especially the most vulnerable.
Mr. Etienne earned a Master of Arts degree in Political Science, with a concentration in Black Politics and a minor in Public Policy, from Howard University in Washington, D.C., and obtained his Bachelor of Arts degree in Political Science from the University of Arkansas at Pine Bluff (UAPB). He was also selected to the New Orleans Regional Leadership Institute (NORLI) Class of 2023.